On February 22, British Columbia invited 160 immigration candidates through its Provincial Nominee Program (PNP). Two subsequent draws were held by the province through the British Columbia Provincial Nominee Program (BC PNP) – that invited candidates from Skills Immigration (SI) and Express Entry BC (EEBC) streams.

These invitations were issued to - skilled workers, international graduates, and entry-level and semi-skilled subcategories of the SI and EEBC streams.
Out of the 160 invites, 145 were issued through a general draw. Candidates that had a minimum score requirement between 77 and 125 points (depending on the program for which they are eligible) received invites.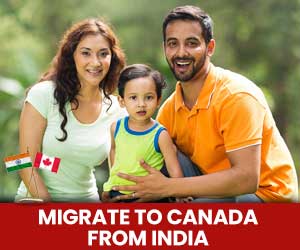 Get a Free Express Entry Assessment
The second draw targeted candidates whose occupation falls under NOC 0621 (retail and wholesale trade managers) and NOC 0631 (restaurant and foodservice managers). This draw issued 15 invites having a minimum score of 125.
It's almost for a year now that the province of British Columbia has been focusing on inviting candidates under these two occupations. The reason for separate draws is because of the higher number of candidates from specific labor market sectors registered under the province's Skills Immigration Registration System (SIRS).
So far, British Columbia has issued over 1,300 invitations to apply for a provincial nomination this year.
The British Columbia PNP
The British Columbia Provincial Nominee Program seeks to welcome foreign nationals who are in high demand in the province – and wish to become permanent residents of the province.
At present, there are two key streams under the BC PNP – Skills Immigration (SI) and Express Entry BC (EEBC). Both these streams are managed under the Skills Immigration Registration System (SIRS). Candidates seeking to apply under the SIRS, first need to register an account. Following this, they will be assigned a score based on human capital factors such as age, education, work experience, language proficiency, adaptability, and connections to the province.
The highest-scoring candidates from the above-mentioned key streams are then invited to apply for a provincial nomination for permanent residency in the forthcoming British Columbia draw.
Candidates that receive a provincial nomination will then have 30 days to submit a complete application through the BC PNP online portal.
Once the candidate submits a complete application alongside the supporting documents – they will be notified of the province's decision within two to three months. If successful, candidates become eligible to apply to Immigration, Refugee, and Citizenship Canada (IRCC) for permanent residency under the Provincial Nominee Class.
This nomination has a validity of approximately six months from the date of confirmation.
Having a provincial nomination can also help candidates gain 600 additional points under the CRS – which effectively guarantees an Invitation to Apply (ITA) in a subsequent Express Entry draw.