Immigration, Refugees, and Citizenship Canada (IRCC) have announced "aggressive measures" to reduce its massive backlog of immigration applications – and ease eligibility requirements for nearly half a million Visitor Visas.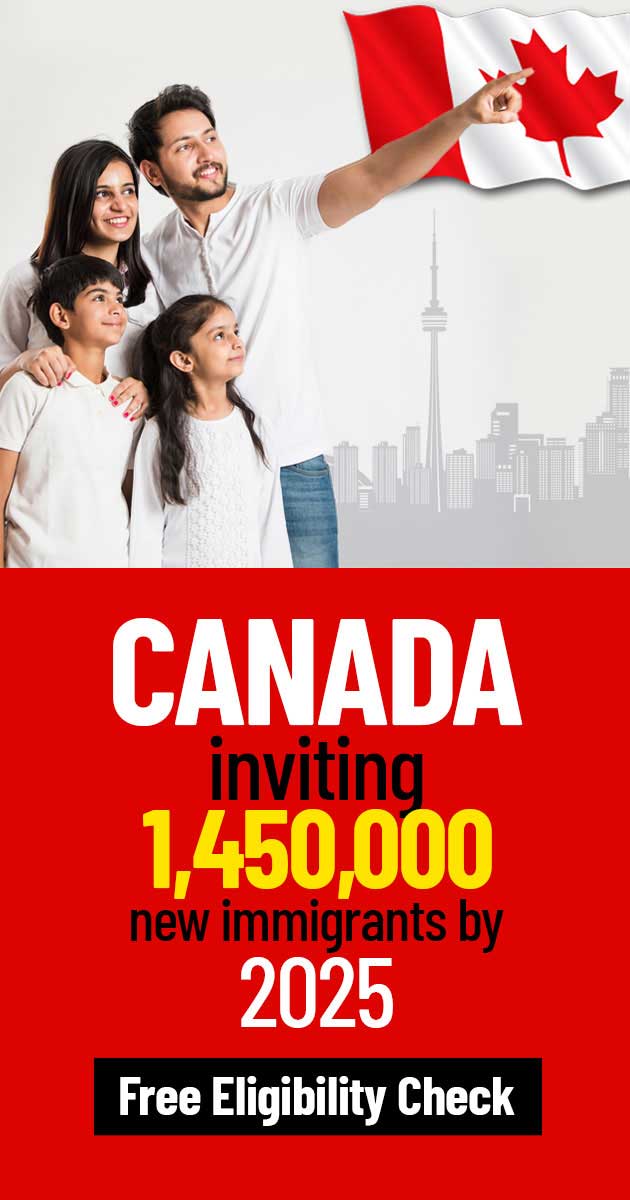 Calculate Your CRS Score in 60 Seconds
According to a report, IRCC is trying to significantly reduce, or even eliminate, its inventory of Visitor Visa applications by February 2023.
To reduce (eliminate) the number of Visitor Visa applications, IRCC is deliberating on two strategies.
STRATEGY 1: The department would bulk process an estimated 195,000 applications. This would include a large number of applicants that require a Visitor Visa to immigrate to Canada.
STRATEGY 2: Immigration Minister Sean Fraser would ease certain eligibility requirements for nearly 450,000 applications. By doing so, immigrants would not need to establish that they will leave Canada when their visa expires. However, they will still be subjected to admissibility checks.
The new measures will help reduce the massive backlog in the inventory – resulting in better processing time.
For detailed news: Click here!