The results of the most recent Provincial Nominee Program (PNP) draws were made public by BC and Alberta over the last week. With the exception of Quebec and Nunavut, the majority of Canadian provinces and territories run their own PNPs. Interested candidates may receive invitations from these programs to submit an application for a provincial nomination. Provincial nomination can considerably boost the prospects of getting permanent resident status, even if it is not the same as it in and of itself.
For instance, candidates for the PNP with Express Entry profiles who are nominated will see their score increase by 600 points. They also become qualified to be invited to submit an application for a round of invites exclusive to the PNP. Canada invited 636 PNP applicants with Comprehensive Ranking System (CRS) scores of at least 752 to apply in the most recent Express Entry draw on June 22.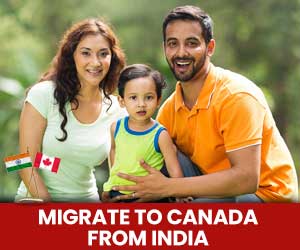 Get a Free Express Entry Assessment
Here are the results of recent PNP draws in BC and Alberta: 

British Columbia PNP
Weekly invitation rounds for the Provincial Nominee Program (PNP) are regularly held in the province of British Columbia.
On June 21, the British Columbia Provincial Nominee Program (BC PNP) held its most recent rounds of invites. In these draws, invitations to submit applications for a provincial nomination were extended to 125 applicants in all. The draws this week were targeted at particular industries.
101 of these applicants in all were selected by a Tech draw. These applicants must fulfil the requirements of one of the Express Entry BC or Skills Immigration categories administered by the Skills and Immigration Registration System in British Columbia (SIRS). Candidates that were invited had to receive at least 85 points. The following occupations were targeted by the province:
•10 invitations were sent to healthcare workers with minimum points of 60.
•140 Early Childhood educators and assistants with minimum points of 60.
Alberta PNP
On June 16, 150 Express Entry applicants were invited by the Alberta Advantage Immigration Program (AAIP) to submit applications for the Alberta Express Entry stream. To be invited to submit for an Alberta provincial nomination, Express Entry candidates needed a CRS score of at least 306 points.
Having work experience, a Canadian education, or a job offer in Alberta are all things that boost your chances of being nominated. Having a parent, child, or sibling who already resides in Alberta is also advantageous.
Additionally, candidates need to be eligible for Express Entry. To be taken into consideration, a CRS score of 300 is necessary. Candidates for Express Entry who indicate in their profile that they are interested in relocating permanently to Alberta may get an invitation.