British Columbia accepted 232 immigration seekers through the Provincial Nominee Program (PNP) lotteries conducted on January 11. The Provincial Nominee Program of British Columbia held two draws, inviting candidates from the Skills Immigration (SI) and Express Entry BC (EEBC) streams.
Invitations were extended to persons in the SI and EEBC streams' Skilled Worker, International Graduate, Entry Level, and Semi-Skilled sub-categories. The majority of the invites, 201 in total, were dispersed at random. These candidates were invited if they met the minimum score requirements, which ranged from 78 to 110 depending on the program for which they were qualified.
Another draw targeted applicants with NOC 0621 (retail and wholesale trade managers) or NOC 0631 (restaurant and food service managers) jobs. That draw resulted in 31 invites, all with minimum scores of 110.
Since late February, British Columbia has held a separate round of invitations twice a month as part of its PNP program. These draws are being held due to the significant number of candidates from certain labour market sectors who have registered in the province's Skills Immigration Registration System (SIRS).
The BC PNP makes an effort to employ foreign workers in high demand in the province who want to become permanent residents of Canada. The British Columbia Provincial Nominee Program (BC PNP) comprises two primary immigration streams: Skills Immigration and Express Entry, which are further subdivided.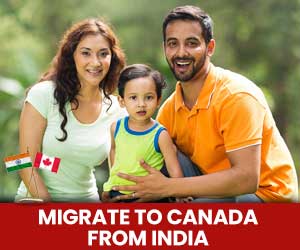 Get a Free Express Entry Assessment
These streams are managed by the British Columbia Skills Immigration Registration System (SIRS). You must first create an account in order to apply through the SIRS. Following that, a score will be issued to you based on characteristics such as education, employment experience, and language competence.
When there is a regular draw in British Columbia, the best scorers in each sub-category are asked to apply for a provincial nomination to apply for Canadian permanent residency. If you were invited, you will have 30 days from the date of the invitation to apply online using the BC PNP system.
The province will make a decision within two to three months of receiving a full BC PNP application file. If your nomination is accepted, you will be able to apply for permanent residency with Immigration, Refugees, and Citizenship Canada under the Provincial Nominee Class (IRCC).
The nomination is good for six months from the date of confirmation. As a provincial nominee, you may gain an additional 600 points under the CRS, giving you a high enough score to receive an Invitation to Apply (ITA) in a future federal Express Entry lottery.