British Columbia has issued 840 invitations to file for provincial nomination so far this year. On February 1, British Columbia asked 126 IT employees to apply for a provincial nomination. The invites were distributed by the BC PNP Tech, a branch of the British Columbia Provincial Nominee Program (BC PNP).
The British Columbia Provincial Nominee Program (BC PNP) is an economic immigration method utilised by the government of British Columbia to attract experienced, in-demand foreign professionals. The programme provides a pathway to permanent residency for persons who desire to live and work in British Columbia.
Candidates chosen through BC's Tech draws must fulfil the requirements of one of British Columbia's Express Entry BC or Skills immigration categories, both of which are overseen by the Skills and Immigration Registration System (SIRS). Candidates for this draw were invited from the Skilled Worker and International Graduate subcategories, and they had to have a provincial score of at least 80. Candidates who have been asked to submit a nomination application have 30 calendar days to do so.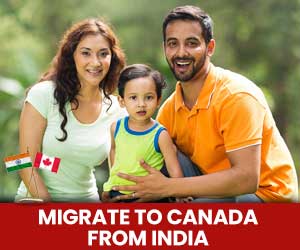 Get a Free Express Entry Assessment
The BC PNP Tech was launched in May 2017 as a pilot programme in response to labour market research that found that the most important problem for BC's technology industry was access to talent. Because of the success of the initiative, BC made it a permanent programme. When competent employees are not available locally, it is designed to allow British Columbia's technology industry enterprises to continue attracting and choosing global talent.
The BC PNP Tech, in particular, is a fast-track immigration option for in-demand IT workers and international students. Candidates must be enrolled in one of BC's existing provincial immigration streams and have a credible employment offer for at least 12 months in one of 29 authorized occupations to qualify for the stream.
Job offers under the BC PNP Tech must be for at least a year, with at least 120 days remaining at the time of application to the BC PNP. It must also be full-time and from an employer recognised by the province. Invitations are distributed weekly through the province's tech programme to the highest-scoring applicants who meet the qualifying requirements.
Candidates who are requested to submit an application for a provincial nomination must do so. The majority of technology applications will thereafter be processed within two to three months. If approved, candidates will get a nomination confirmation letter from Immigration, Refugees, and Citizenship Canada (IRCC), which may be used to apply for permanent residence through the Provincial Nominee Program Class.
PNP applicants automatically receive 600 points for their Comprehensive Ranking Procedure score, giving them a very excellent chance of earning an Invitation to Apply (ITA) for permanent residency under the Express Entry system.