Immigration, Refugees, and Citizenship Canada (IRCC) has announced that by the end of May, a temporary new public policy will be established for Spouses and Dependent Children applying under Canada Family Class Sponsorship. This new policy will allow them to work in Canada while their application is being processed.
This public policy will issue an Open Work Permit to foreign nationals applying to live and work in Canada under Family Class Sponsorship - including dependent children over 18 years old.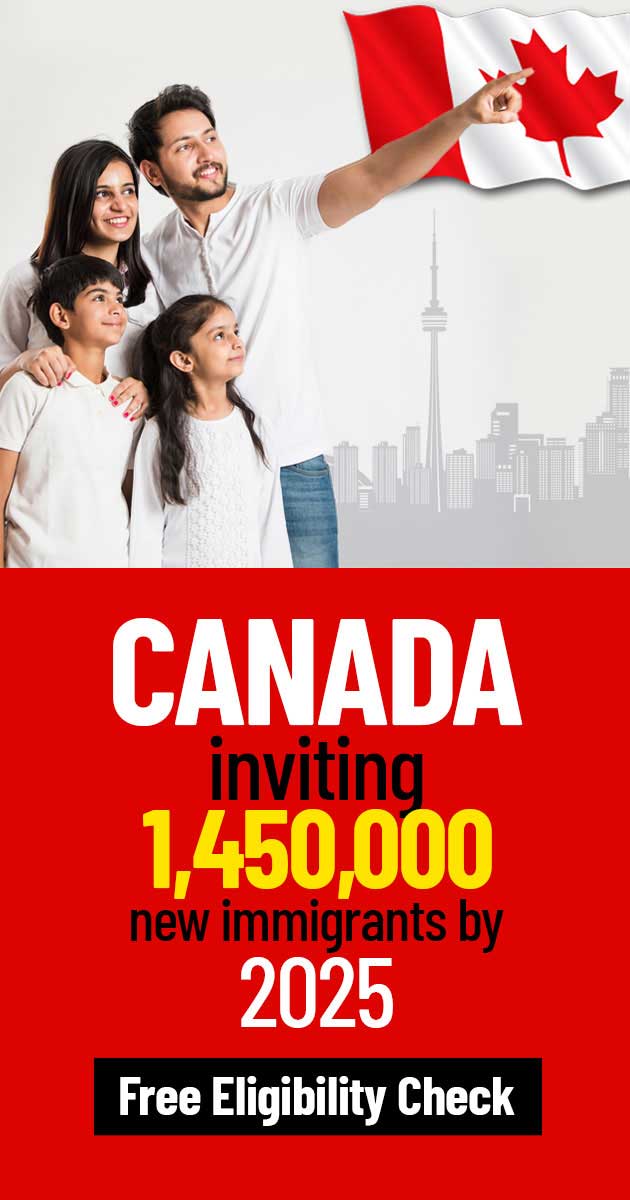 Calculate Your CRS Score in 60 Seconds
Previously, these Open Work Permits were only allowed for the inland spousal sponsorship program. Now, they are being extended to those who are applying from outside Canada.
IRCC states that issuing Open Work Permits to these individuals will not only help the financial stability of families and their ability to settle in the community but will also address drastic labor shortages across professions mentioned on the Canada In-demand Occupation List. This new policy is expected to strengthen family reunification by facilitating temporary resident status and work opportunities for spouses, partners, and dependent children while they await their permanent residence.
IRCC may grant an Open Work Permit under this new policy to foreign nationals who meet certain eligibility requirements, which we have covered in our detailed news.
For detailed news and eligibility: Click Here!
Source: canada.ca