According to a recent report from The Technology Councils of North America (TECNA) and Canada's Tech Network (CTN), more than 32,000 global tech industry workers came to Canada between April 2022 and March 2023. The report also highlighted some of the top destinations for tech workers across Canada - and much more about the tech industry landscape in the country.
TECNA and CTN Report: Quick Analysis
According to the report, Canada has attracted significant numbers of tech workers "largely" as a result of the country's "immigration-friendly national policy and - labor cost advantage."
The way work has become global due to technology has changed where tech professionals live. A report by TECNA and CTN says that because more people can work from home, tech workers are moving away from traditional tech hubs. This change happened more because of the COVID-19 pandemic.
For Canada, the report says that a lot of tech talent from countries like India, Nigeria, and Brazil are moving there. This is good for Canada's tech industry. Also, American tech companies are investing more in Canada because it's close by and costs less. In 2022, Canada had over 400,000 software developers.
Saskatchewan PNP and Newfoundland & Labrador PNP are seeing their tech workforce grow quickly, by about 16% each year. Even small Canadian cities like Windsor are getting more tech workers, growing by 28% in a year. This is because more people are working from home, even in rural areas.
The report also lists important skills for tech workers in Canada. These include things like Microsoft Azure, Data Science, and Customer Experience. This information can be useful for tech workers who want to move to Canada.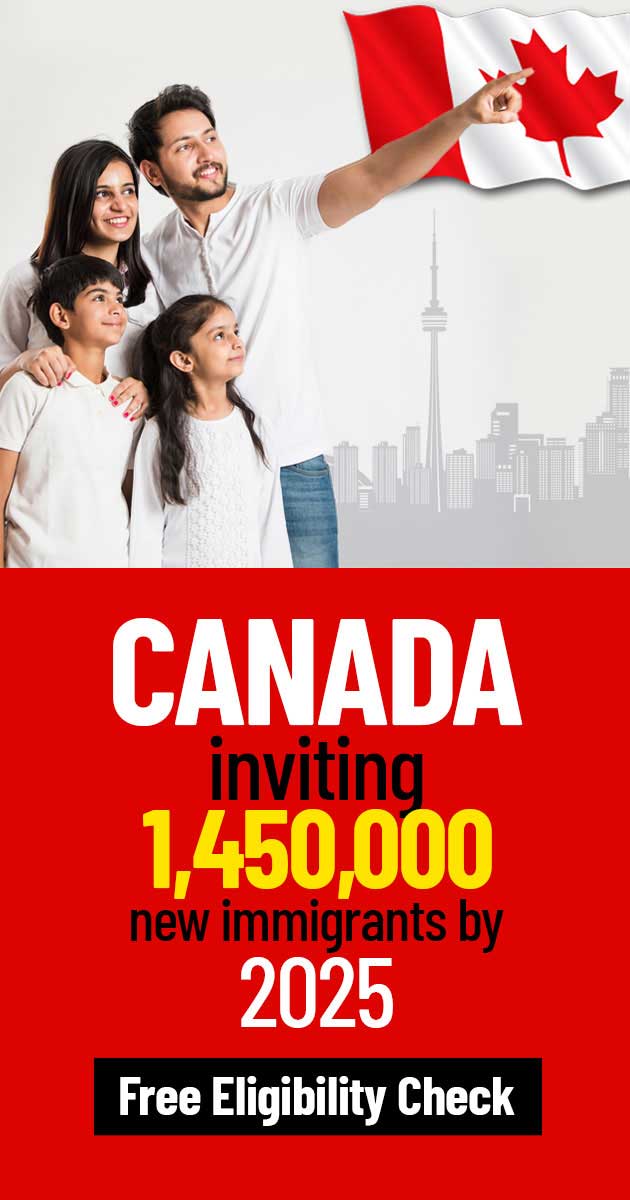 Calculate Your CRS Score in 60 Seconds
Canada's "Most Attractive" Tech Hubs
The TECNA/CTN report also highlighted some of Canada's most attractive cities for top tech talent, a ranking that included two cities in Ontario (ON) and one city in Quebec (QUE) within the top three. In order, the report ranked Mississauga (ON) in first place followed by Montreal (QUE) and Waterloo (ON).
The report clearly showcases Canada's significant effort to attract global tech talent.
This is being accomplished through the government's new Tech Talent Strategy and category-based Express Entry draws, both of which will contribute to the growth of this sector across Canada by attracting greater numbers of skilled workers in tech occupations across the country.
Canada's Tech Talent Strategy aims to continue building on Canada's progress towards becoming "a leader in global tech talent recruitment" by:
Developing a new Innovation Stream under the International Mobility Program (IMP)
Promoting Canada as a destination for digital nomads.
Improving labor mobility in Northern America by creating streamlined work permits for H1-B specialty occupation visa holders in the US.
Improving existing programs that cater to workers in high-skill tech occupations.
Category-Based Express Entry Draws for Tech Occupations
On May 31, Canada's Minister of Immigration announced that IRCC (Immigration, Refugees and Citizenship Canada) has finalized new selection categories for Express Entry draws. For 2023, one of the six chosen categories is for immigration candidates with work experience in science, technology, engineering, and mathematics (STEM) professions. A total of 24 occupations have been classified under the category-based STEM draws to be conducted in 2023.
IRCC stated that by prioritizing ITAs of skilled immigrants with STEM experience, Canada aims to support & sustain its growing demand for talent - and fill key positions that contribute to the country's economic growth and technological advancement.
This also aligns with Canada's noted desire to bring more global tech talent to this country.
STEM occupations continue to be the pillars of Canada's evolving economy. Occupations related to STEM are projected to keep growing in the next few years in the Great White North.
Great news for tech professionals wanting to immigrate to Canada.
Source: canada.ca