The steady rise of admission targets in Canada's two largest economic immigration programs - can be seen in the recently announced Canada Immigration Levels Plan 2024-2026.
Each year, Immigration, Refugees, and Citizenship Canada (IRCC) releases a new Immigration Levels Plan to guide its operations. The new & improved Canada Immigration Levels Plan for 2024-2026 will act as a guide for the number of immigrants to be welcomed over the coming three years across all immigration classes: Economic, Family, and Refugee.
A majority of permanent residents move to Canada through popular economic-class immigration programs such as the Canada Express Entry and Provincial Nominee Programs (PNPs). With this year's levels plan, IRCC has reinforced that Canada's economic immigration programs will continue to lead the country's growth efforts with respect to permanent residence.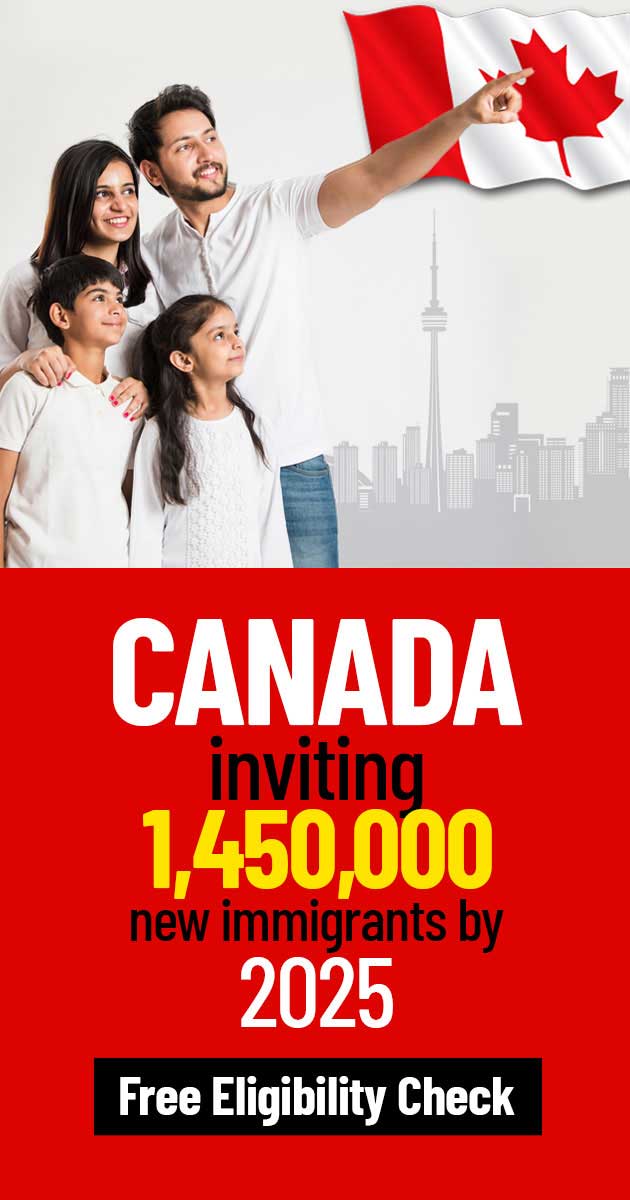 Calculate Your CRS Score in 60 Seconds
Canada PR Admission from 2024 to 2026
Back in November 2022, when Canada released its Immigration Levels Plan 2023-2025, it was seen that PNP admission targets had exceeded Express Entry targets as the top economic immigration pathway.
Last year, 11 PNPs across Canada invited 83,500 new permanent residents in Canada. The 2023-2025 plan also showed that IRCC's PNP targets were projected to increase to 105,000 in 2023. Then, targets for 2024 and 2025 were set at 110,000 and 117,500, respectively.
According to the latest Canada Immigration Levels Plan 2024-2026 released on November 01, 2023, Express Entry is set to regain the top spot among economic immigration pathways in Canada. But, this is only expected to be the case in 2024. As per the current admission targets, Canada PNPs are projected to be the top economic immigration pathways for 2025 and 2026.
| | | | |
| --- | --- | --- | --- |
| Immigration Class | 2024 | 2025 | 2026 |
| Express Entry (Federal High Skilled) | 110,770 | 117,500 | 117,500 |
| Provincial Nominee Programs (PNPs) | 110,000 | 120,000 | 120,000 |
| Total | 220,700 | 237,500 | 237,500 |
Check complete targets here:
Canada Immigration Levels Plan for 2024-2026
Canada has been historically welcoming a high number of immigrants to help "support & sustain" its economy. As of now, Canada is currently facing drastic labor shortages - alongside nearly 1 million job vacancies. Both are the driving factors behind the higher immigration targets.
With the upcoming record-breaking immigration targets and the back-to-back invitation rounds being conducted in 2023, now is the best time to immigrate to Canada.
For detailed news: Click Here!
Source: canada.ca