As per the latest revisions to the Parents and Grandparents Super Visa announced on 7 June 2022, holders of the Parents and Grandparents Super Visa would now be able to stay in Canada for up to seven years. According to the Immigration, Refugees and Citizenship Canada (IRCC), roughly 17,000 Super Visas are issued each year.
The length of stay for Super Visa holders will be raised to five years beginning July 4, with the possibility of requesting an extra two years while in Canada. Additionally, Ottawa will let overseas medical insurance providers to cover Super Visa applicants too. Only Canadian corporations are allowed to provide the coverage, which is essential so that Super Visa holders can receive emergency medical care at no expense to Canadian taxpayers.
About the Parents and Grandparents Super Visa
The multiple-entry Super Visa was introduced in 2011 and is now valid for up to ten years. Previously, it allowed applicants to stay for up to two years at every visit. The duration of a standard multiple-entry visit visa has been usually six months or fewer up till now.
To support the visa holder, the candidate's child or grandchild in Canada must meet minimal income standards. The visa is a viable alternative to the Parents and Grandparents Program (PGP), which offers a pathway to permanent residence for parents and grandparents. The PGP is frequently oversubscribed and operates on a draw system, leaving many people wondering if they will ever be able to bring their relatives to Canada.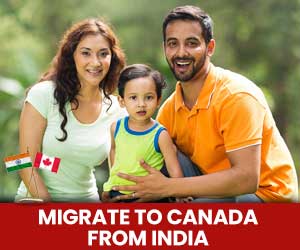 Get a Free Express Entry Assessment
Eligibility for Parent and Grandparents Super Visa

To be eligible both the sponsor and the person(s) being sponsored must have met certain eligibility requirements. Sponsors must:
be either a Canadian citizen or a permanent resident of Canada
meet certain income requirements
support the sponsored person(s) and their dependants financially
The sponsor and the sponsored person(s) must sign a sponsorship agreement that:
commits the sponsor to provide financial support the sponsored person(s) and any other eligible relatives accompanying them for a period of three to 20 years, depending on their age and relationship to the sponsor, beginning on the date they become a permanent resident; and
states that the persons becoming permanent residents will make every effort to support themselves.
Residents of Quebec must sign an 'undertaking' with the province of Quebec. This is a contract that binds the sponsorship. Sponsors in Quebec must also meet Quebec's sponsorship requirements after being approved as a sponsor by IRCC.