Canada has recently made an announcement to invite 23,100 potential sponsors for the Parents and Grandparents Program (PGP) over the coming two weeks in 2022.
Here are the highlights of this announcement:
IRCC will seek to welcome 23,100 potential sponsors interested in the PGP.
Applicants wanting to sponsor their Parents and Grandparents must meet the basic eligibility criteria and other prerequisites.
Eligible applicants must also provide proof of Minimum Necessary Income (MNI). Failing to do so, will lead to application rejection.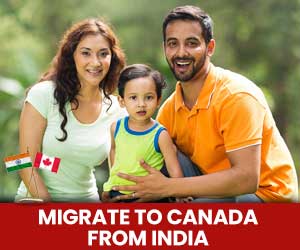 Check Your Eligibility for Canada
Such applicants, except those living in Quebec - must also provide Notices of Assessment from the Canada Revenue Agency (CRA).

Applicants living in Quebec can have their income assessed by Quebec's immigration ministry.
IRCC has also lowered its Minimum Necessary Income threshold.
Parents and Grandparents wanting to immigrate to Canada under a sponsorship program may also be eligible for a Super Visa.