Canada's population has surpassed 40 million people.
Statistics Canada has a "population clock", which estimates Canada's population in real-time based on a number of factors like recent trends for births, deaths, and immigration data. Canada's clock reached the 40 million mark just before 3 pm on Friday, June 16.
"This milestone signifies Canada's dynamic and welcoming nature as a country - with immense potential", stated Chief Statistician Anil Arora.
With a current population growth rate of 2.7%, the highest since the post-war baby boom in 1957, Canada's population could reach 50 million by 2043 if present trends persist. Last year, a record-breaking 1.05 million individuals were added to Canada's population - with 96% attributed to international immigration.
Canada Immigration Level Plans 2023-2025
Immigration, Refugees, and Citizenship Canada (IRCC), recently released the Canada Immigration Level Plan 2023-2025. The new and improved Immigration Level Plan will act as a guide for the number of immigrants Canada will seek to welcome over the next three years.
According to the plans, Canada Immigration will aim to welcome 465,000 new immigrants in 2023, 485,000 new immigrants in 2024, and 500,000 new immigrants in 2025. The goals will include growing the economy, reuniting families, and offering asylums to refugees fleeing hardships abroad.
| | | | |
| --- | --- | --- | --- |
| Immigration Class | 2023 | 2024 | 2025 |
| Economic | 266,210 | 281,135 | 301,250 |
| Family | 106,500 | 114,000 | 118,000 |
| Refugees | 76,305 | 76,115 | 72,750 |
| Humanitarian | 15,985 | 13,750 | 8,000 |
| Total | 465,000 | 485,000 | 500,000 |
Immigrants have always played a vital role in enriching Canada's communities and contributing to the economy by working, creating jobs, and supporting local businesses.
With the new Immigration Level Plans, Canada bets big on immigration in the upcoming years as well. IRCC has added new resources, embraced new technology, streamlined processing, and brought more processes online. These changes will play a pivotal role in improving Canada Immigration's position in the future. As Canada continues to focus on addressing the acute labor shortages and building a strong economy, one thing remains certain - "Canada Needs Immigrants".
Best Options To Apply For Canada PR In 2023
Provided that you meet the requirement to apply for Canada PR, there are several options available to choose from - each with its own set of eligibility requirements, the application process, and benefits. The best option for you will ultimately depend on your unique circumstances, such as your age, education, work experience, language ability, and other factors.
If you are looking to apply for Canada PR, there are several options available to you. Some of the most popular ones include:
Express Entry
Provincial Nominee Program
Atlantic Immigration Pilot
Quebec-Select Skilled Workers
Caregivers
The Rural and Northern Immigration Pilot
Agri-Food Pilot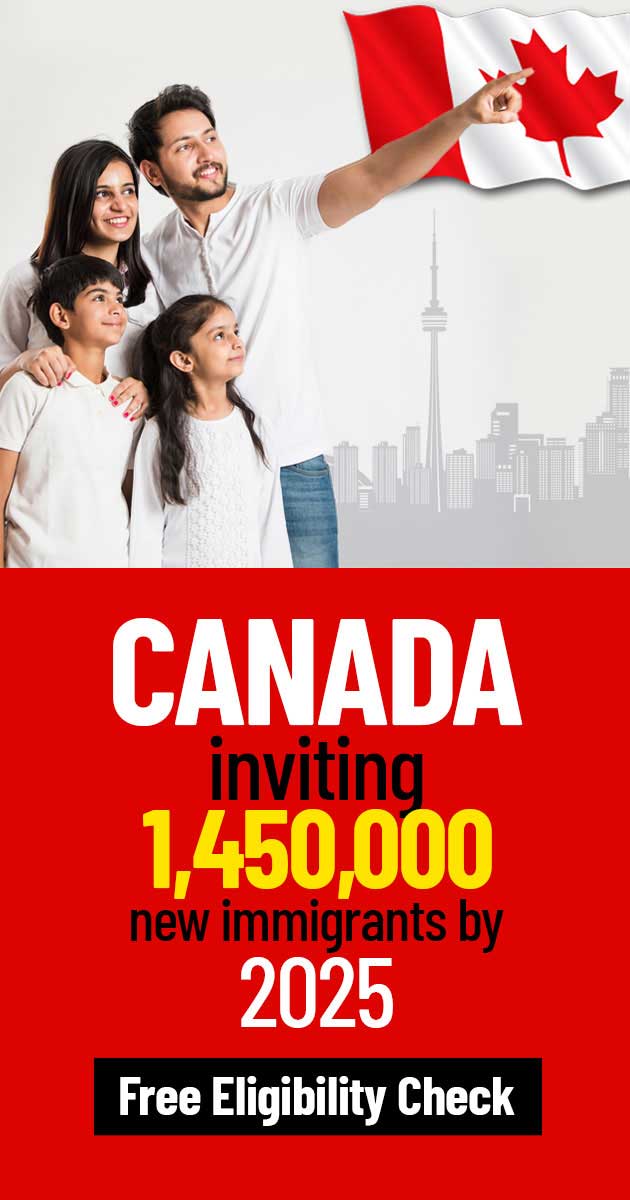 Calculate Your CRS Score in 60 Seconds
As we said, the Canadian government has big plans of welcoming over 1.5 million new permanent residents in Canada over the next three years. And as it turns out, candidates that apply for Canada PR are going to have access to pretty big benefits while living in the Great White North.
From being eligible to apply for Canadian citizenship, to high-quality healthcare, world-class education, job opportunities, and the ability to sponsor family members - there are numerous benefits to applying for Canada PR in 2023.
Source: canada.ca