The demand for skilled and unskilled workers is booming in Canada – as the unemployment rate declines and job vacancies rise in the country.
Canada's unemployment rate hit a new record-low of 5.1%. This has been the lowest point since comparable data became available in 1976. 
According to the most recent labor force survey, around 39,800 jobs were gained by the labor force in May – mostly in full-time work. More than 135,000 people found full-time employment in April. These gains were majorly led by women workers in all age groups. 
"As we commence the ritual of filling patios and hit the road for overdue vacations, employers continue to search for workers to meet heightened demand," said TD Bank economist James Orlando in a press release. 
"This has job vacancy rates at record levels, making it clear that the Canadian economy is operating beyond full employment.", he added.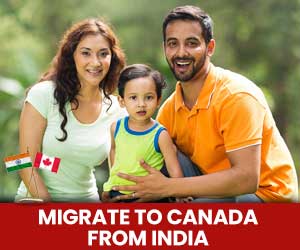 Get a Free Express Entry Assessment
Unemployment reached 1.2% in March
Based on another survey for March, the ratio of unemployed people to jobs in Canada reached an all-time low of 1:2 – highlighting labor supply pressure facing employers seeking to attract and retain employees. Simply put, Canadian employers are not able to find enough people to work, an issue that could be here to stay. A good time to immigrate to Canada and apply for a job indeed. 
"Owing to the aging population, in the years ahead the number of retirees exiting the workforce will exceed new workers entering it.", said Sean Adams in a statement. 
"The ensuring drop-in participation rates will result in unemployment rates staying low even as the Canadian economy achieves limited employment growth. That's good news for job seekers but could make it increasingly difficult for businesses to find staffing. In other words, current labor shortages might only get worse.", he added. 
Although one credible source of labor supply is those who are not actively participating in the labor force, the reports say otherwise, and they want to work. There were over 409,000 potential workers in May. The number of workers comes up short of the 1 million job vacancies reported in the job vacancy survey. 
Canada will desperately need to continue welcoming immigrants to meet its drastic labor market shortages. This year in 2022, under its immigration level plans, Canada is all set to admit 431,645 new permanent residents – a new record in the Canadian immigration industry. In 2022's first quarter alone, Canada has already managed to land around 114,000 new permanent residents and is on track to meet its target.