Canada's family sponsorship programs are on course to accept their highest-ever number of new permanent residents this year. According to the most recent figures from Immigration, Refugees and Citizenship Canada (IRCC), 41,625 new permanent residents have entered Canada by the end of May thanks to family sponsorship programs. If this pattern continues throughout the year, 99,900 new permanent residents would be sponsored by family members and come to Canada, breaking the previous record of 91,300 new permanent residents set in 2019.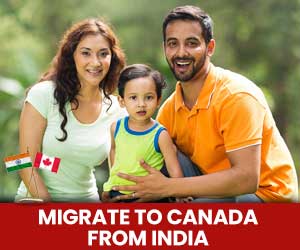 Get a Free Express Entry Assessment
News highlights:
According to the IRCC, 41,625 permanent residents entered Canada through family sponsorship schemes by May 2022's end.
81,420 permanent residents were brought to Canada in 2021 as a result of family sponsorship schemes.
Through these schemes, more permanent residents will be accepted in 2022, and the total number might reach 99,900.
For Detailed News Click Here