The Canadian government has just released its Canada Immigration Level Plan 2023-2025. The new targets will act as a guide for the 1.5 million new immigrants to be welcomed over the next three years.
The goals will include growing the economy, reuniting families, and offering asylums to refugees fleeing hardships abroad.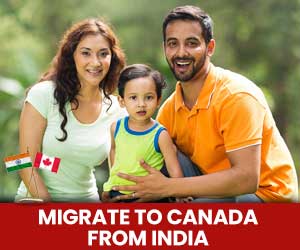 Check Your Express Entry Eligibility
Highlights of the new and improved Immigration Level Plan 2023-2025.
According to the plans, Canada will aim to welcome 465,000 new immigrants in 2023, 485,000 new immigrants in 2024, and 500,000 new immigrants in 2025.
For Express Entry the targets will welcome 82,880 immigrants in 2023, 109,020 immigrants in 2024, and 114,000 immigrants in 2025.
For the Provincial Nominee Program (PNP) the targets will welcome 105,500 immigrants in 2023, 110,000 immigrants in 2024, and 117,500 immigrants in 2025.
Canada will also look to welcome some 80,000 new immigrants per year under the Spouses, Partners, and Children program.
The targets for the Parents and Grandparents Program (PGP) will rise to 28,500 in 2023, followed by 34,000 in 2024, and 36,000 in 2025.
The overall refugee class target will be just over 76,000 new landings in each of 2023 and 2024, before dipping to 72,750 in 2025.
The same is for humanitarian class targets which are declining from nearly 16,000 in 2023 to 8,000 in 2025.