According to a report by Immigration, Refugees, and Citizenship Canada (IRCC) states that Canada will seek to process a total of 285,000 decisions and 300,000 new citizens by March 31, 2023.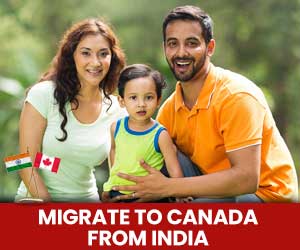 Check Your Eligibility for Canada PR
Here are the highlights of this report:
IRCC plans to process a total of 285,000 decisions (approved, denied, or incomplete).
IRCC plans to grant citizenship to 300,000 people this year.
The report also outlines recent challenges involved with processing applications.
All positive decisions targeted to take the oath of citizenship within a reasonable timeframe.
IRCC will make room to deal with newer digital applications to prevent backlog growth.
IRCC aims to take drastic steps toward clearing this massive backlog.
Minors under the age of 18 will also be eligible to apply for online citizenship by the end of the year.
For detailed news: Click here.