The Manitoba Provincial Nominee Program has issued 443 Letters of Advice to Apply to skilled workers, and overseas graduates for the first Canada immigration Manitoba PNP draw in 2022. LAAs were distributed through three MPNP streams in the January 13 draw. This was the 134th draw in the MPNP's history.
Out of these total draws, 357 letters of advice to apply (LAAs) were sent to skilled employees in Manitoba, with the lowest-ranked candidate receiving a score of 459. In addition, 33 applicants from the International Education Stream and 53 candidates from the skilled workers overseas category were asked to participate in the draw.
The applicants invited under the skilled workers overseas category mainly were welcomed under the Strategic Recruitment Initiative sub-category, with the lowest-ranked candidate receiving a score of 711. According to Manitoba, 97 of the 443 applicants possessed legitimate Express Entry IDs and job seeker validation codes.
Skilled Worker in Manitoba Stream
The Skilled Worker in Manitoba (SWM) Stream is designed to meet the unique needs of Manitoba companies. SWM identifies foreign-trained employees with the necessary abilities and nominates them for permanent residency in Canada. With two avenues to Manitoba immigration, the stream favors people with a strong affinity to Manitoba:
a) Manitoba Work Experience Pathway
Applicants who are presently working in Manitoba on temporary work permits, as part of the Temporary Foreign Worker Program, or as foreign graduates from any province. Candidates do not need to be employed in In-Demand Occupations.
b) Employer Direct Recruitment Pathway
For international applicants who have employment offers from recognized Manitoba firms.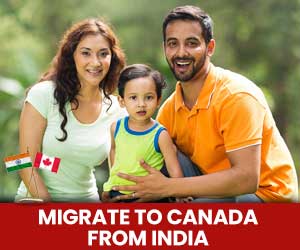 Get a Free Express Entry Assessment
Skilled Worker Overseas Stream
The Skilled Worker Overseas Stream (SWO) comprises a specific Canada Express Entry Gateway as well as a direct provincial pathway. It is geared for international skilled individuals with experience and training in Manitoba's In-Demand Occupations. Priority is given to candidates and spouses with close family ties and language fluency, training, and experience to locate positions swiftly.
a) Manitoba Express Entry Pathway
Overseas applicants who fulfil Express Entry requirements and have an active Express Entry profile are eligible under another MPNP stream. In addition, candidates must have skills, training, and experience in one of Manitoba's In-Demand Occupations and strong familial ties to the province.
b) Human Capital Pathway
International skilled workers with skills, training, and experience in one of Manitoba's In-Demand Occupations are encouraged to apply. Candidates must demonstrate the ability to obtain work in Manitoba as soon as they arrive.
Prerequisites for the International Education Program
The International Education Stream (IES) is for international graduates of Manitoba institutions and universities. Candidates are no longer needed to work in their field for six months before filing for an MPNP nomination under IES. It has three routes:
1) Career Employment Pathway
Among the eligibility conditions are:
Within three years after submitting the application, you must have completed a one-year or longer course at an approved post-secondary Manitoba school.

Have a full-time job offer in a Manitoba In-Demand occupation relevant to the degree finished

Candidate should be a Manitoba resident
2) Graduate Internship Pathway
Masters and Doctoral degree holders who have completed Mitacs Accelerate or Elevate internships are eligible to apply for nomination through internships even if they do not have a job offer in the province.
3) Student Entrepreneur Pathway
Among the eligibility conditions are:
Completed a two-year or longer course at an accredited Manitoba post-secondary institution

Six months of experience running a business in Manitoba

A resident of Manitoba since graduation

There is no set minimum personal net worth threshold