Manitoba's Provincial Nominee Program (PNP) has invited 273 immigrants to apply in the latest draw that was held on February 10. The draw targeted three immigration categories, Skilled Workers Overseas, Skilled Workers in Manitoba and from the International Education Stream.
Candidates from Skilled Workers in Manitoba received 202 invitations with a minimum score of 615. Skilled Workers Overseas candidates received 31 invitations with a minimum score of 705 and applicants from International Education Stream got 40 invitations with no minimum score requirement. Amongst these invitations, 68 were issued to candidates in the Express Entry system. Manitoba has already invited close to 1,031 immigrants to apply for a provincial nomination in 2022.
About Manitoba Immigration Programs
The Skilled Workers Overseas and Skilled Workers in Manitoba are streams of immigration that are meant to assist Manitoba in identifying applicants who meet the province's labour market needs. To be qualified for an invitation under the Skilled Workers in Manitoba category, you must have a full-time job offer from a Manitoban employer.
The Skilled Workers Overseas intend to invite candidates abroad. Candidates overseas need to demonstrate ties in Manitoba either by showing links of close family members living in Manitoba or previous experience in the province, or an invitation through one of Manitoba's Strategic Recruitment Initiatives.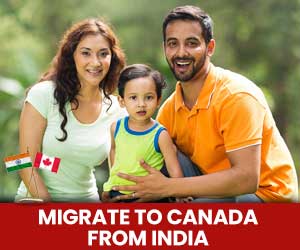 Get a Free Express Entry Assessment
International graduates who complete their studies in Manitoba may be eligible for an invitation under the International Education Stream if they can demonstrate that they have in-demand skills.
About Express Entry Program
Directly applying through Express Entry may result in the federal government issuing a permanent residency invitation. Candidates who receive a provincial nomination, on the other hand, receive an additional 600 CRS points, virtually ensuring that they will be invited to apply in a subsequent Express Entry Draw.
The Comprehensive Ranking System is used to score immigration applicants who fill out an Express Entry profile (CRS). Points are awarded based on age, work experience, education, and language skills, among other factors. The highest-scoring individuals are asked to apply for permanent status through regular Express Entry drawings.