On June 02, 2022 Manitoba released the results of its latest draw. The Manitoba Immigrant Nominee Program issued 54 Letters of Advice to Apply under the International Education Stream category.
92 Letters of Advice to Apply were issued to the candidates who applied for the Strategic Recruitment Initiative under the Skilled Workers Overseas category, with the minimum score of 714. A total of 146 invitations have been issued in this round of draw. 34 invitations were sent out to candidates who declared a valid Express Entry ID and job seeker validation code.
About the International Education Stream
The International Education Stream (IES) is created to provide faster pathways to permanent residency for Manitoba graduates who match industry criteria. International graduates of Manitoba educational institutions who meet the labour market's needs are eligible for this steam. The processing time for this pathway is usually 6 months. Graduates of the IES have three sub-categories to apply under the IES:
Career Employment Pathway
The Career Employment Pathway is for post-secondary graduates who have been employed in an in-demand occupation in Manitoba for a considerable period of time. The application fee for this program is CAD 500.
Graduate Internship Pathway
The Graduate Internship Pathway is for international master's and doctorate graduates who have completed an Accelerate or Elevate internship with Mitacs, a Manitoba government-funded agency that helps international graduates find internships. You can apply for this program with CAD 500 application fee.
International Student Entrepreneur Pathway
Up to 20 international graduates of a Manitoba learning institution can participate in the International Student Entrepreneur Pathway, which gives them the opportunity to start their own business in Manitoba. Before being nominated for permanent residence, they must meet the terms of a Business Performance Agreement. The application fee for this sub-category is CAD 2,500.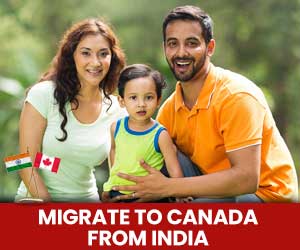 Get a Free Express Entry Assessment
About the Skilled Workers Overseas
To be eligible under this program, a minimum score of 60 out of 100 on the points evaluation grid is required. The candidate must also have a link to Manitoba, either through friends or family who live there, past job experience or study in Manitoba. Depending on the type of connection you have, there are extra requirements such as the candidate must have worked in an In-Demand occupation for at least six months or should have a comprehensive Career Plan must be submitted. Any applicant above 18 years of age is eligible to apply for this program. The Skilled Worker Overseas Stream consists of two pathways:
Manitoba Express Entry Pathway
Candidates who have an active Express Entry profile and are qualified for another MPNP stream can apply under this program. These individuals must also have worked in an occupation on Manitoba's In-Demand Occupations list and have a strong ties to the province.
Human Capital Pathway
This program is for foreign skilled individuals who have worked in one of Manitoba's In-Demand Occupations. The processing time for this program is 6 months with an application fee of CAD 500.
In 1998, Manitoba became the first province to establish a Provincial Nominee Program (PNP). The Manitoba PNP advertises itself as a destination of choice for skilled immigrants. Since it was first established, Manitoba has been a wonderful immigration choice for majority of residential applicants of Canada. Immigration has played a significant part in Manitoba's population, labour force, and economic growth, according to the Manitoba PNP.