The Saskatchewan Immigrant Nominee Program (SINP) has issued 682 Canada immigration invites in a new Expression of Interest draw. The province's Occupations In-Demand and Express Entry streams, which targeted 42 National Occupational Classification (NOC) codes issued 677 new immigration applicants with a minimum score of 73. The province also invited an applicant from Ukraine in direct response to Russia's invasion of Ukraine.
The draw was released on July 6, 2022. From the Saskatchewan Occupations In-Demand category, 398 candidates were invited with a minimum score of 73.
279 invitations were issued from the Express Entry, with a minimum score of 85.
5 candidates were invited from country of residence as Ukraine with a score of 61.
Occupations targeted for this draw were with NOCs as: 0621, 0631, 0632, 0711, 2171, 2234, 2263, 2281, 2282, 3212, 3214, 3217, 3219, 3237, 6211, 6221, 6312, 7302, 7305, 8241, 8252, 0621, 0631, 0632, 0711, 2171, 2234, 2263, 2281, 2282, 3212, 3214, 3217, 3219, 3237, 6211, 6221, 6312, 7302, 7305, 8241, 8252.
Saskatchewan is one of the most demanded Province by aspiring immigrants. The SINP chooses individuals based on a set of criteria, such as education, experience, and talents. However, the criteria may be altered without notice to meet the needs of the province, and new applications will be handled using the most recent criteria.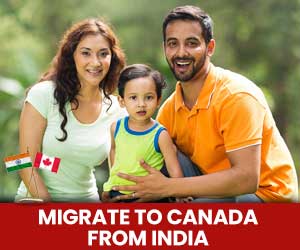 Get a Free Express Entry Assessment
About Saskatchewan Immigrant Nominee Program
The province of Saskatchewan is a popular among immigrants. The PNP program in Saskatchewan has a reputation for being "easy PNP." This can be as a result of the range of immigration possibilities it offers potential immigrants. There are multiple base sub-categories and an enhanced sub-category for Saskatchewan. Under the International Skilled Worker Category, Saskatchewan Express Entry is the enhanced subcategory.
Enhanced categories denote alignment with the Express Entry Program, the system the federal government employs to oversee applications for permanent residency submitted through the three main economic class immigration programs in the nation.
A candidate is assigned a point score via the Express Entry system based on the Comprehensive Ranking System (CRS). During an Express Entry draw, the top applicants are encouraged to apply for permanent residency. You gain an additional 600 CRS points for receiving a nomination from an upgraded provincial program, effectively ensuring that you will receive an Invitation to Apply (ITA) for permanent residence. Through your Express Entry profile, you are also nominated.
Base category streams make up the majority of Saskatchewan's subcategories. They are therefore not compatible with the Express Entry system, according to this. Candidates must submit a direct application to Immigration, Refugees and Citizenship Canada (IRCC) after receiving a provincial nomination.
Process to apply for SINP
The Saskatchewan Express Entry program manages the Expression of Interest (EOI). Candidates may use the SINP Online platform to build an online profile if they match the minimum stream requirements. After uploading their profiles, each candidate will receive a score from the SINP Ranking System, which will then compare their scores to a provincial cut-off score to determine their ranking. The highest-ranking candidates will get an Invitation to Apply during one of the SINP draws (ITA).
After receiving an invitation, the candidate must submit a thorough application to Saskatchewan within the allotted time frame. After then, in order to apply for SINP, candidates must submit a $350 CAD non-refundable application fee. The nominee will be informed that they have been selected for provincial nomination if Saskatchewan grants the application. After receiving this notice via email through their IRCC online account, the applicant will have 30 days to accept the nomination.