To cross the border, essential travelers must be completely immunized. Unvaccinated Canadians may be subjected to quarantine. As well, visitors to Canada will now be required to be vaccinated entirely to enter the nation. Some exempted travelers may still enter the country, but they will be subjected to testing, quarantine, and other public health procedures.
Non-essential international visitors to Canada were already required to be vaccinated. However, beginning January 15th, essential travelers must also be fully vaccinated to enter the country, which includes:
Family members of Canadians, permanent residents, and Indian Act applicants,

International students of age 18 years and older,

Athletes,

Work permit holders, with the exception of those employed in agricultural and food processing; and,

Providers of critical services, such as truckers
Citizens and permanent residents of Canada cannot be denied admission into the country. On the other hand, unvaccinated Canadians must fulfill the pre-entry, arrival, day-eight testing, and quarantine standards.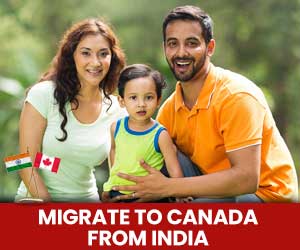 Get a Free Express Entry Assessment
Foreigners who are unvaccinated or just partially vaccinated will be permitted to enter Canada only if they qualify for an exemption. Agricultural and food processing employees, maritime crew members, those coming to Canada on compassionate grounds, new permanent residents, refugees resettling, and some youngsters under the age of 18 are excluded.
Travelers who are exempt from the obligation to be vaccinated entirely must still undergo testing, quarantine, and other entrance restrictions. Foreign nationals who have not been immunized and do not qualify for an exemption will be denied entry into Canada.
People who arrive at the border with COVID-19 symptoms will be sent to a Public Health Agency of Canada (PHAC) officer and ordered to isolate for ten days from the time the symptoms first appeared.
Border officers ultimately judge who is allowed to enter the nation and whether prospective visitors must be quarantined. Canada first announced the need for travelers to get vaccinated in November; simultaneously, the government widened its definition of "completely vaccinated."
Travelers must have gotten the full recommended dose of an authorized vaccination to be considered fully immunized. The final dosage must have been taken at least 14 days before entering Canada. Before crossing the border, travelers must also submit any needed COVID-19 information to ArriveCAN.
Canada's government-approved vaccines include Pfizer-BioNTech (Comirnaty, tozinameran, BNT162b2), AstraZeneca/COVISHIELD (ChAdOx1-S, Vaxzevria, AZD1222), Janssen/Johnson & Johnson, Moderna (mRNA-1273), Bharat Biotech (Covaxin, BBV152 A, B, C), Sinopharm BIBP (BBIBP-CorV), Sinovac (CoronaVac, PiCoVacc).
Also, it is necessary to note here that at the present moment, a booster dosage is not necessary to be considered wholly vaccinated in Canada.