The province of Ontario's newest Human Capital Priorities Stream invited individuals with CRS scores of 455 and higher. Ontario asked 773 Express Entry applicants working in specific occupations to submit for a provincial nomination on February 22.

Candidates who may be qualified for the Express Entry Human Capital Priorities (HCP) Stream were invited by the Ontario Immigrant Nominee Program (OINP). These candidates have to have an Express Entry profile with a Comprehensive Ranking System (CRS) score between 455 and 600.
The maximum number of points that Express Entry applicants may receive without a provincial nomination is 600. Prior to this draw, applicants with CRS scores that were higher than the maximum range would be ineligible to apply for the nomination.
Candidates were required to have at least one year of work experience in the targeted occupations listed below by NOC code:
NOC 0114 – Other administrative services managers
NOC 0122 – Banking, credit and other investment managers
NOC 0124 – Advertising, marketing and public relations managers
NOC 0125 – Other business services managers
NOC 0211 – Engineering managers
NOC 0311 – Managers in health care
NOC 0601 – Corporate sales managers
NOC 0631 – Restaurant and food service managers
NOC 0711 – Construction managers
NOC 0731 – Managers in transportation
NOC 0911 – Manufacturing managers
NOC 1121 – Human resources professionals
NOC 1122 – Professional occupations in business management consulting
NOC 2161 – Mathematicians, statisticians and actuaries
NOC 3012 – Registered nurses and registered psychiatric nurses
NOC 3211 – Medical laboratory technologists
NOC 3231 – Opticians
NOC 3233 – Licensed practical nurses
Those who have received an invitation now have 45 calendar days to apply for Ontario's Provincial Nominee Program (PNP).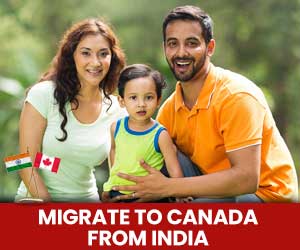 Get a Free Express Entry Assessment
Since September 2021, Canada has not done an Express Entry draw for anybody other than PNP applicants. Immigration Minister Sean Fraser has not specified when drawings for Canadian Experience Class (CEC) and Federal Skilled Worker Program (FSWP) candidates would restart, but he recently informed business leaders that it will be in the "near future."
Only PNP candidates have been invited since then. Express Entry applicants in Ontario with scores more than 467 were not asked to submit for a nomination in 2021. As a result, several contenders attempted to lower their pool ratings in order to receive an Ontario nomination.
According to the revised Immigration Levels Plan for 2022-2024, Canada expects to admit 83,500 immigrants this year through both Express Entry-aligned and basic PNP categories. The new objectives are higher than what the government predicted in the previous levels plan, which called for 81,500 PNP immigrants in 2022 and 83,000 in 2023.
This is Ontario's largest HCP draw of the year, with the widest variety of Express Entry scores available. There is a 145-point discrepancy between the lowest possible score of 455 and the highest possible score of 600. Ontario's largest total draw occurred on January 27, when the province welcomed 1,032 Skilled Trades Stream applicants, which is another Express Entry stream.
PNPs enable Canadian provinces to invite individuals for immigration who satisfy the demands of their respective labour markets. Express Entry applicants who are nominated by a province are almost assured an Invitation to Apply (ITA) for Canadian permanent residency. A provincial nomination adds 600 Comprehensive Ranking System (CRS) points to a candidate's base score, which is more than enough to qualify for an ITA in a later Express Entry lottery.
Express Entry is an application management system that allows persons to apply directly to Immigration, Refugees, and Citizenship Canada (IRCC) for permanent residency. It is not an immigration programme in and of itself, but it is in charge of managing applications for the Federal Skilled Worker Program, Canadian Experience Class, and Federal Skilled Trades Program.
If you meet the requirements for one or more of these programmes, you can build an Express Entry profile. After uploading all of your papers, you will be assigned a score based on your job experience, education, age, and language skills in English or French, among other factors.
IRCC conducts drawings every two weeks and gives ITAs to the top scorers, allowing individuals to apply for Canadian permanent residency.