Right after Canada's Federal Government increased the number of immigrants it can nominate – Ontario will now boost its Provincial Nominee Program (PNP) intake in 2022.
The Ontario Immigrant Nominee Program (OINP) nomination allocation was increased to 9,750 this year – which is up more than 8% on the 9,000 candidates it nominated in 2021. The 2021 figure included an initial allocation of 8,000 – before adding a further 400 when that was maxed out.
Ontario Immigrant Nominee Program
The Ontario Immigrant Nominee Program (OINP) is designed to support and sustain employers by facilitating the immigration of managerial, professional, and skilled foreign workers and international students – required to meet their human resources needs.
Run in partnership with the federal immigration department IRCC (Immigration, Refugees, and Citizenship Canada – candidates seeking to apply under the OINP must follow a two-step process:

STEP 1: Apply for nomination to the provincial government.
STEP 2: If nominated, apply for Canada PR to the federal government.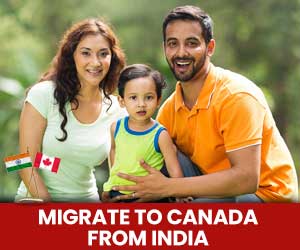 Get a Free Express Entry Assessment
Ontario PNP: Streams
At present, the Ontario Immigrant Nominee Program (OINP) manages three immigration categories: Human Capital, Employer Job Offer, and Business Immigration. Each category is further divided into several streams.
Human Capital
This category allows OINP to nominate candidates with relevant academic and employment experience to contribute to Ontario's economy and labor market. The Human Capital category comprises:
Express Entry French-Speaking Skilled Worker Stream
Express Entry Human Capital Priorities Stream
Express Entry Skilled Trades Stream
Masters Graduate Stream
Ph.D. Graduate Stream
Employer Job Offer
Candidates seeking to apply under this category must have the support of an Ontario employer who has extended to candidates a full-time indeterminate job offer. The Employer Job Offer category comprises:
Foreign Worker Stream
International Student Stream
In-Demand Skills Stream
Regional Immigration Pilot
Business Immigration
Ontario's Business Immigration program includes just one immigration stream designed for candidates with a successful immigration background.
Ontario promises a great future for candidates seeking to study, work, invest, and settle in a Canadian province. With a quick and easy immigration process – Ontario is the place to be. Apply under the Ontario PNP today!