Ontario issued new 1,179 Notification of Interests for Express Entry candidates for targeted occupations in the latest provincial nomination on September 28. Invited candidates were from Express Entry Human Capital Priorities Stream (HCP) with a minimum CRS score between 496 and above. Candidates whose CRS score was above the maximum range were not eligible to submit for the nomination prior to this Ontario latest draw.
Among the Tech targeted occupations were:
Software engineers and designers (NOC 2173)
Computer programmers and interactive media developers (NOC 2174)
Computer engineers (NOC 2147)
Web designers and developers (NOC 2175)
Database analysts and data administrators (NOC 2172)
Computer and information systems managers (NOC 0213)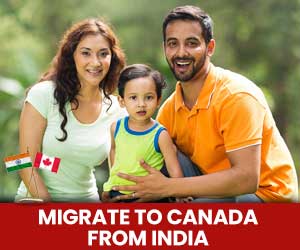 Check Your Express Entry Eligibility
Highlights of the Ontario latest draw:
Total number of invitations: 1,179
Minimum CRS: 496
Targeted category: Tech
Targeted stream of immigration: Human Capital Priorities Stream
Date of the draw: 28 September 2022
For detailed news: Click Here.