In the latest Ontario PNP program draw, the province sent out new invitations to the candidates under the French speaking Skilled Workers stream. The draw was held on 23 September 2022 and invited individuals qualifying for permanent residence in Canada. A total of 363 Notification of Interests (NOI) were sent with the CRS score range of 326 and above. This draw targeted particular NOCs and issued NOIs to profiles created between September 23, 2021 – September 23, 2022. In 2022 so far, the French-Speaking Skilled Worker stream category has invited 1,379 immigrant applicants.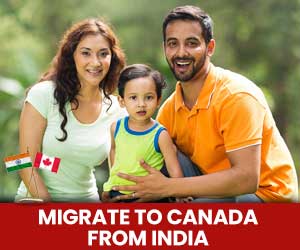 Get a Free Express Entry Assessment
Highlights of the Ontario PNP draw:
Date of the draw: 23 September 2022
Targeted category: French speaking Skilled Worker
Total invitations sent: 363
CRS score range: 326 and above
The NOI has been sent to the candidates who can provide proof of employment in one of the targeted NOC codes. If you meet the requirements for the Ontario Express Entry stream for which you were granted a notification of interest, you may submit an online application to the OINP. After getting the interest notification, you have 45 calendar days to submit your application.
For detailed news: Click Here.