On February 8, Ontario hosted two Provincial Nominee Program (PNP) draws. The Ontario Immigrant Nominee Program (OINP) encouraged Express Entry individuals to apply for a provincial nomination through two PNP draws.
622 invitations were sent out of the total 828 issued, with 622 going to individuals who may be qualified for Ontario's Express Entry Human Capital Priorities Stream. These candidates have to have an Express Entry profile with a Comprehensive Ranking System (CRS) score between 463 and 467. They also needed at least one year of work experience in one of the six tech vocations mentioned below as per the given NOC codes:
Computer and information systems managers – NOC 0213

Computer engineers - NOC 2147

Database analysts and data administrators - NOC 2172

Software engineers and designers - NOC 2173

Computer programmer and interactive media developers - NOC 2174

Web designers and developers - NOC 2175
The other 206 individuals were asked to apply for the French-Speaking Skilled Worker (FSSW) programme. These Express Entry hopefuls likewise need scores ranging from 463 to 467. Candidates must have a minimum Canadian Language Benchmark (CLB) of 7 in French and 6 in English to be considered for the FSSW. Among other things, the OINP will seek to check that applicants have enough money to meet their settlement fees in Ontario.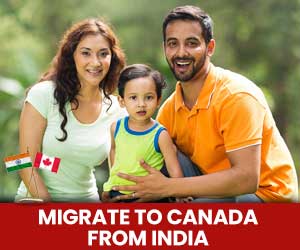 Get a Free Express Entry Assessment
Those who have received an invitation now have 45 calendar days to apply for Ontario's Provincial Nominee Program (PNP). PNPs enable Canadian provinces to welcome immigrants who may be a suitable fit for their respective labour markets.
Express Entry applicants who are nominated by a province are almost assured of an Invitation to Apply (ITA) for Canadian permanent residency. A provincial nomination adds 600 Comprehensive Ranking System (CRS) points to a candidate's base score, which is more than enough to qualify for an ITA in a later Express Entry lottery.