In 2022, Ontario hosted its inaugural Express Entry Skilled Trades stream draw. On January 27, Ontario asked 1,032 Express Entry applicants to file for a provincial nomination. The Ontario Immigrant Nominee Program (OINP) welcomed individuals who may be qualified for a provincial nomination under the Ontario Express Entry Skilled Trades Stream to apply.
Candidates had to have a Comprehensive Ranking System (CRS) score between 381 and 461 in order to be accepted. Candidates who submitted their profiles between January 27, 2021, and January 27, 2022, were invited.
If invited candidates are nominated, their scores will be increased by 600 CRS points. They will also be eligible for an Invitation to Apply (ITA) from a Provincial Nominee Program (PNP) Express Entry lottery. Those who have received an invitation have 45 calendar days to apply for provincial nomination.
For Federal Skilled Worker Program and Canadian Experience Class applicants, Ontario's Express Entry-linked Skilled Trades Stream provides a road to permanent residency. The OINP welcomes qualified people to submit an application for a provincial nomination.
Candidates must be residents of Ontario with a valid work permit to be eligible. They must also have one year of full-time job experience or the equivalent of part-time work. In addition, they must have performed this work experience in the province in a skilled trade recognized in Canada's National Occupational Classification (NOC) as Minor Group 633 or Major Group 72, 73, or 82.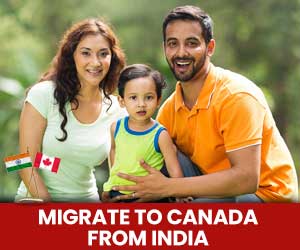 Get a Free Express Entry Assessment
There is no need for a job offer to apply for the Skilled Trades Stream, but candidates must fulfil all federal and provincial standards. To be considered for a provincial nomination, you must first submit a profile to the Express Entry system.
Express Entry is an application management system that allows persons to apply directly to Immigration, Refugees, and Citizenship Canada for permanent residency (IRCC). It is not an immigration programme in and of itself, but it is in charge of managing applications for the Federal Skilled Worker Program, Canadian Experience Class, and Federal Skilled Worker Program.
If you meet the requirements for one or more of these programmes, you can build an Express Entry profile. After uploading all of your papers, you will be assigned a score based on your job experience, education, age, and language skills in English or French, among other factors. Candidates with the best scores are given ITAs, which allow them to seek for permanent residency in Canada.