Ontario, a massive Canada immigration magnet, attracted the lion's share of new permanent residents to Canada in 2021, with more individuals relocating there than in the other six provinces combined.
According to the latest recent Immigration, Refugees, and Citizenship Canada (IRCC) data, Ontario gained 154,005 new permanent residents in the first ten months of 2021, accounting for about 49.1% of Canada's total 313,880 new permanent residents during that time period.
This implies that in the first ten months of this year, Ontario attracted more newcomers than Quebec, British Columbia, Alberta, Manitoba, Saskatchewan, and Nova Scotia combined.
As the year drew to a conclusion, Canada's newly appointed Immigration Minister Sean Fraser said that the country had met its ambitious objective of bringing in 401,000 new permanent citizens by 2021.
Canada intends to set a new record for Canada immigration in 2022
The country is now ready to welcome even more immigrants in 2022, with Ottawa establishing a 411,000-immigrant target for the next year.
Ontario's provincial government looks to be unwavering in its resolve to rely on immigration to help rebuild its economy in what will hopefully soon be a post-COVID-19 reality.
Despite the fact that the country was dealing with record-breaking COVID-19 case numbers as a result of the release of the Omicron version in December, Ontario declared that it would work to attract even more entrepreneurs to the province.
The province is hiring 100 foreign entrepreneurs over the next two years through the Entrepreneur Stream of the Ontario Immigrant Nominee Program (OINP) to create or expand businesses in places outside of the Greater Toronto Area that have been severely hit by pandemic job losses.
Each foreign entrepreneur will be expected to invest a minimum of $200,000 in their firm to start or build a business in towns that have suffered significant employment losses due to COVID-19.
"Communities across Ontario seek investment, and immigrants want opportunity," said Finance Minister Peter Bethlenfalvy.
"Our government is attempting to bridge the gap between the two through Build Ontario." "Our government is working for workers and establishing the groundwork for prosperity in every part of our province."
Immigrants in Ontario applaud the Province's Support for Entrepreneurship
The OINP's Entrepreneur Stream, which was established in 2015, has received only two nominations thus far, but the province promises to better help entrepreneurs who apply and connect them with business opportunities.
In the first ten months of 2021, Ontario welcomed 165 new permanent residents through the Start-Up and Self-Employed business programs and another 77,460 through the Canadian Experience, Caregiver, Economic Public Policy, Rural and Northern Immigration, Skilled Trade, and Skilled Worker economic programs.
In a one-time move, Canada also permitted up to 90,000 temporary residents to acquire permanent status in Canada through a unique pathway in 2021.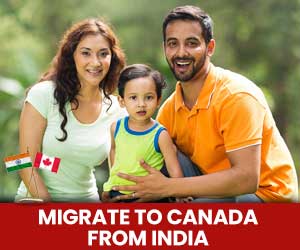 Get a Free Express Entry Assessment
This allowed Ontario to welcome an additional 5,990 new permanent residents in the first ten months of the year. During that time, family sponsorship schemes brought in 27,740 new permanent residents, and the province also accepted 27,245 protected people and refugees.
Ontario hopes to remove impediments to employment for globally skilled immigrants in the future.
In October, that province proposed legislation to address its labor shortage by removing many significant barriers faced by internationally trained immigrants, such as the requirement for Canadian work experience when attempting to obtain a license in certain regulated professions and trades such as law, accounting, architecture, engineering, electrical, and plumbing.
"All too frequently, immigrants in our province struggle to obtain work in their regulated profession due to bureaucracy and red tape," Labour Minister Monte McNaughton said.
"These are people who frequently have the expertise, experience, and qualifications to work in thriving areas where Ontario sorely needs aid but are denied the opportunity to contribute." If these proposed reforms are approved, Ontario would be the first province in Canada to help level the playing field in some regulated professions, allowing workers who come here to establish a better life for themselves and their loved ones, as well as stronger communities for us all."
The Atlantic Canadian province of Newfoundland and Labrador drew the fewest immigrants in the first ten months of 2021, with only 1,385 new permanent residents. Nunavut received just 35 new permanent residents over a similar time, making it the Canadian territory with the lowest amount of immigration.