Candidates were invited to the first draw of the year in Ontario from all Employer Job Offer streams. Ontario welcomed 1,084 immigrant candidates to file for a provincial nomination on the 11th of January. This draw shows the seriousness of the Canadian government towards achieving its yearly Canadian immigration targets.
Candidates having profiles in the Expression of Interest (EOI) system of the Ontario Immigrant Nominee Program (OINP) were encouraged to apply. Candidates in this category may be qualified for one of three Employer Job Offer streams: Foreign Worker, International Student, or In-Demand Skills.
A total of 264 Employer job offers were made under the foreign worker stream, and nearly 762 employer job offers under the International student stream. Similarly, about 58 individuals were invited under the most in-demand skills category. These invitations were made through the draw under the Ontario Provincial Nominee Program.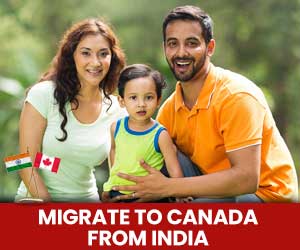 Get a Free Express Entry Assessment
A list of NOC (National Occupational Codes) has been provided below for the most in-demand skills category candidates invited through the Employer Job Offer stream:

Health and agricultural occupations
Nurse aides, orderlies, and patient service associates - NOC 3413
Home support workers and related occupations, excluding housekeepers - NOC 4412
General farm workers - NOC 8431
Nursery and greenhouse workers - NOC 8432
Harvesting labourers - NOC 8611
Industrial butchers and meat cutters, poultry preparers, and related workers - NOC 9462
Manufacturing (outside the GTA only)
Machine operators, mineral and metal processing - NOC 9411
Metalworking and forging machine operators - NOC 9416
Machining tool operators - NOC 9417
Other metal products machine operators - NOC 9418
Chemical plant machine operators - NOC 9421
Plastics processing machine operators - NOC 9422
Woodworking machine operators - NOC 9437
Industrial sewing machine operators - NOC 9446
Process control and machine operators, food, beverage, and associated products processing - NOC 9461
Electronics assemblers, fabricators, inspectors, and testers - NOC 9523
Mechanical assemblers and inspectors - NOC 9526
Industrial painters, coaters, and metal finishing process operators - NOC 9536
Other products assemblers, finishers, and inspectors - NOC 9537
The federal government permits the provinces and territories that manage the PNP to grant a limited amount of nominations each year.
Ontario was able to nominate 8,350 immigrants in 2021. As well, an additional 250 nominations for temporary foreign workers in intermediate skilled occupations, NOC Skill Level C, were received by the province.
By the 10th of November, Ontario had received 8,600 nominations. The province further seeks the federal government to double its allocated quota in 2022. Later this year, the province will get its allocation number from Immigration Canada, further boosting its future plans to pace up the Canada immigration procedures.