Here are the details of the Provincial Nominee Program (PNP) invitation rounds between April 11 and 15.
This past week, two draws were held by the Canadian government.
Manitoba issued a special invitation round for citizens of Ukraine, whereas British Columbia issued invitations under its BC PNP streams.
Most Canadian provinces, except Quebec, operate their own Provincial Nominee Programs (PNPs). Interested candidates can apply under the PNPs and secure a provincial nomination for Canadian permanent residency. Although PNPs and Canada PR are not the same, having a provincial nomination effectively guarantees permanent residence status.
For example, Express Entry candidates that earn a provincial nomination from a Canadian province automatically get 600 points added to their final CRS scores – further becoming eligible to be invited to apply in a PNP-specific draw.
In the Express Entry draw held last week, 919 PNP candidates with minimum Comprehensive Ranking System (CRS) scores of 785 were issued Invitation to Apply (ITA).
Over the week of April 11-15, two Canadian provinces, Manitoba and British Columbia issued invitations to immigrating candidates as part of the PNPs.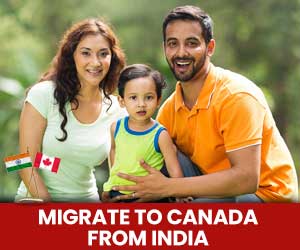 Get a Free Express Entry Assessment
Here are the results of these draws:
British Columbia
On April 12, the British Columbia Provincial Nominee Program (BC PNP) held its first round of invitations. In this draw, British Columbia invited more than 155 candidates to apply for a provincial nomination.
Out of the total 155, 124 were invited through a BC Tech draw. To be invited, candidates needed to meet the prerequisites of British Columbia's Express Entry BC and Skills Immigration categories – both of which are managed by the Skills and Immigration Registration System (SIRS).
Candidates who received invitations in the April 12 draw were from the Skilled Worker and International Graduate subcategories – and needed a minimum provincial score of 87.
British Columbia also held three separate draws in certain targeted occupations. These included 24 early childhood educators and 7 healthcare professionals with a minimum provincial score of 70 – and less than 5 veterinarians and animal health technologists with a minimum provincial score of 63.
Manitoba
Owing to the war crisis in Ukraine, Manitoba held a special immigration draw. Manitoba intends on holding such periodic draws to invite Ukrainians to apply for provincial nominations under the Manitoba Provincial Nominee Program (MPNP).
This is British Columbia's answer to assisting people affected by the Russian invasion of Ukraine. Manitoba has conducted three such special draws since mid-March.
The most recent one was held on April 11 and issued a Letter of Advice to Apply (LAAs) to 20 Ukraine residents with a minimum score requirement of 60 points.
In order to be eligible, candidates needed to have a minimum CLB 4 across each language category, a valid language test report, alongside an established connection in Manitoba – such as a close relative, family member, or previous studies or employment status in Canada.