As Canada progresses to meet its immigration targets for the years 2022-24, more significance is placed on PNP (Provincial Nominee Programs) draws. In a recap of recent draws, Quebec released the results of its draw this past week, British Columbia too held its weekly round of invites followed by Ontario and Manitoba.
Canada's Express Entry is the most popular immigration pathway to apply by immigrants all over the world. It is a points-based system in which the highest-scoring individuals are invited to apply for permanent residency. However, candidates that receive a provincial nomination from an Express Entry-aligned PNP receive an automatic 600 points. This implies that candidates that obtain a provincial nomination receive added points and consequentially rise to the top of the pool and get eligible to receive an Invitation to Apply (ITA) for permanent residency.
The PNP also allows Provinces to customise their own immigration pathways, which is one depending on its demographic and labour needs. People who want to immigrate to a province through its immigration system must usually fill out an expression of interest form. Candidates whose profiles fulfil the criteria for an immigration program are then invited by provincial officials.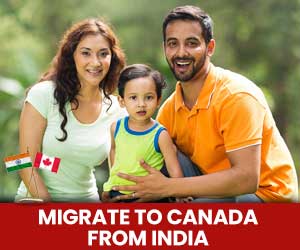 Get a Free Express Entry Assessment
Let's have a look at the PNP draw results from this past week:
1.Manitoba 
On March 24, the Manitoba Provincial Nominee Program (MPNP) issued invitations for applications to 191 individuals. Three different immigration streams received invitations:
Skilled Workers in Manitoba received 102 invitations with a minimum score of 769, Skilled Workers Overseas received 64 invitations with a minimum score of 712 and International Education Stream received 25 invitations with no minimum score required. Out of the total number of people who were invited to apply, 43 had Express Entry profiles.
2.Ontario 
The Ontario Immigrant Nominee Program (OINP) sent out invitations to 471 people who might be qualified for the Ontario Express Entry Skilled Trades Stream. Candidates had to have a profile in the Express Entry system with a CRS score of at least 350. Candidates who registered an Express Entry profile between March 24, 2021, and March 24, 2022 were invited to apply.
For Federal Skilled Worker Program and Canadian Experience Class candidates, Ontario's Express Entry-linked Skilled Trades Stream provides a road to permanent residency. Eligible candidates are invited to apply for a provincial nomination through the OINP.
3.British Columbia 
On March 22, the BC Provincial Nominee Program (BC PNP) issued its weekly round of invites. Approximately 204 BC immigration applicants were invited to file for a provincial nomination.
A total of 132 of these individuals were chosen from a pool of applicants. These applicants were required to meet the requirements of one of British Columbia's Express Entry BC or Skills Immigration categories, which are administered by the Skills and Immigration Registration System (SIRS).
Candidates from the Skilled Worker, International Graduate, Entry Level and Semi-Skilled subcategories received invitations in this draw, and they needed a minimum provincial score of 77 to 128 depending on the program.
The province also performed four draws for candidates in selected occupations: 
47 early childhood educators with a minimum of 78 score points,

11 healthcare workers with at least 78 points,

less than 5 healthcare assistants with a minimum of 63 score points; 

9 animal health technicians and veterinarians with at least 78 points. 
4.Quebec 
The Ministère de l'Immigration, de la Francisation et de l'Intégration (MIFI) welcomed 506 people to apply for permanent positions under the Quebec Regular Skilled Worker Program (QSWP) on March 10 2022. Candidates needed to have at least 577 points on their Arrima Expression of Interest profiles and a legitimate job offer outside of the Montreal Metropolitan Area. Among the eligible occupations were software engineers, web designers, licenced nurses, database analysts etc.
Since Quebec has more control over its immigration system than any other province, it stands out of the PNP. In Quebec, invited candidates submit an application for a provincial nomination or a Certificat de sélection du Québec (CSQ).