The Saskatchewan Immigrant Nominee Program (SINP) has issued 627 Canada immigration invites in a new Expression of Interest draw. The province's Occupations In-Demand and Express Entry streams, which targeted 20 National Occupational Classification (NOC) codes issued 625 new immigration applicants with a minimum score of 69. The province also invited 2 applicants from Ukraine in direct response to Russia's invasion of Ukraine.
The SINP draw was released on July 14, 2022.
From the Occupations In-Demand category, 195 candidates were invited with a minimum score of 69.
430 invitations were issued from the Express Entry, with a minimum score of 69.
2 candidates were invited from country of residence as Ukraine with a score of 66.
Occupations targeted for the Saskatchewan Occupations In-Demand and Express Entry draw were with NOCs as: 0621, 0631, 0632, 0711, 2171, 2234, 2263, 2281, 2282, 3212, 3214, 3217, 3219, 3237, 6211, 6221, 6312, 7284, 7305, 8252. The Saskatchewan PNP Program might be right for you if you want to live and work in Saskatchewan. Saskatchewan is one of Canada's provinces that is expanding the fastest, and cities like Regina are contributing to this growth. Many overseas employees looking for steady, long-term employment find Saskatchewan job prospects to be an appealing alternative.
SINP Points Calculator
SINP Express Entry
For skilled workers who are in the Express Entry candidate pool maintained by Citizenship and Immigration Canada, the SINP International Skilled Worker Category has an Express Entry Sub-Category. A prospective immigrant must fulfil a number of conditions in order to qualify for this Saskatchewan PNP program. Candidates are qualified if they:
Are given an Express Entry profile number and a job seeker validation code after being accepted into the IRCC's Express Entry Pool
Score at least 60 points out of a 100 on the Saskatchewan INP point evaluation scale.
Cite reliable language test scores from a recognised testing organisation. The outcomes have to correspond to what was stated on the Express Entry profile
Possess at least one year of post-secondary education, training, or experience that is equivalent to the Canadian educational system. During this time, the candidate should have obtained a diploma, certificate, or degree
Possess professional experience in a Saskatchewan-demanding, highly skilled occupation listed in the National Occupation Classification (NOC), o, A, or B.
Possess a settlement plan and evidence of the settlement funds to be paid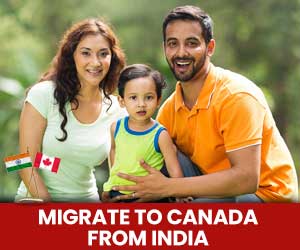 Get a Free Express Entry Assessment
SINP Occupations In-Demand
The PNP Saskatchewan Skilled Worker category has a subcategory for skilled employees who are highly skilled in an in-demand occupation but do not currently have a job offer in the province. The candidate must fulfil a number of prerequisites in order to apply for this SINP stream. These prerequisites consist of:
Score at least 60 points on the Saskatchewan Immigrant Nominee Program's 100-point scale
Possess a minimum Canadian Language Benchmark (CLB) 4 in an official language
Possess at least one year of post-secondary education, training, or apprenticeship that is comparable to the Canadian educational system. During this term, the candidate is required to have obtained a diploma, certificate, or degree
Have worked for at least a year in the last ten years
Possess a settlement plan and evidence of the amounts to be paid