According to IRCC data, the following foreign employees were hired in Canada under the International Mobility Program last year. The majority of Canada's foreign employees are covered by the International Mobility Program (IMP). Under the IMP alone, Immigration, Refugees, and Citizenship Canada (IRCC) issued about 315,000 work permits in 2021. The Temporary Foreign Worker Program (TFWP) was responsible for around 104,000 work permits issued.
The main distinction between the two programmes is the requirement for a Labour Market Impact Assessment (LMIA). The TFWP requires companies to complete LMIAs to demonstrate that there are no workers available in Canada to undertake the job and that employing a foreign worker is thus essential. Since its objective is to assist Canadian interests, IMP work permits do not require LMIAs. The most popular IMP work permits come within the categories of considerable benefit and reciprocal employment. The government defines "substantial benefit" as a foreign national whose work benefits Canadians on a social, cultural, or economic level.
Reciprocal employment occurs when Canada has an agreement with another nation that allows for the cross-border exchange of workers. The influence on the labour market is deemed neutral since international employees might have identical possibilities in Canada as Canadian workers can have overseas.
The IRCC offers monthly data on temporary and permanent residents. These recently revealed figures indicate where IMP holders were most likely to be found last year, broken down by occupation and province. The figures are rounded to the nearest multiple of five.
In 2021, Ontario received moreover 135,000 IMP work permits, more than doubling British Columbia, which came in second with over 55,000 work permits. Quebec, Alberta, and Manitoba rounded up the top five destinations for IMP work permits.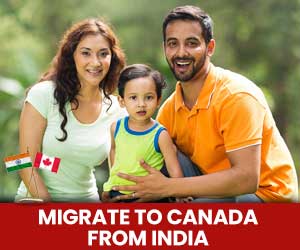 Get a Free Express Entry Assessment
Top occupations by top 5 provinces
Having work experience that falls under these NOC codes does not necessarily mean you are eligible for an LMIA-exempt work permit. In order to get any work permit in Canada, you have to be eligible for a TFWP or IMP stream. Following paras just indicate the most common instances of certain jobs covered under LMIA-exempt work permits in 2021.
Ontario
Tech occupations were most commonly listed on Ontario IMP work permits. Computer programmers and interactive media developers took the top spot, followed by information systems analysts and consultants, and software engineers and designers.
University professors and lecturers were the fourth most common IMP work permit holders, followed by specialist physicians.
British Columbia
Software engineers and designers were the most common IMP work permit holders in BC last year. Actors and comedians came in second place, followed by graphic designers and illustrators, university professors and lecturers, and information systems analysts and consultants.
Quebec
Graphic designers and illustrators were the top LMIA-exempt work permit holders in Quebec last year. University professors and lecturers came in second, followed by post-secondary teaching and research assistants. Specialist physicians and producers, directors, choreographers, and related occupations held the fourth and fifth positions.
Alberta
University professors and lecturers were Alberta's most common IMP work permits holders. Foodservice supervisors, post-secondary teaching and research assistants, cooks, and transport truck drivers also made their presence in the top five.
Manitoba
In Manitoba, industrial butchers and meat cutters, poultry preparers, and related workers held the most IMP work permits. Transport truck drivers, athletes, cooks, agriculture service contractors, farm supervisors, and specialized livestock workers took the subsequent positions.
Process of getting LMIA-exempt work permits
There are many LMIA-exempt work permits available. The first step to getting one is to learn your options and determine what exactly you are looking for. You may be able to qualify for an open work permit, which will allow you to hold any job in any Canadian province for any Canadian employer. All open work permits fall under the IMP. There are open work permit options for international student graduates, youth from certain countries with reciprocal agreements to Canada, and spouses of Canadians and temporary residents.
There are also LMIA exemptions for certain professionals, investors, and traders from countries that have free trade agreements with Canada. Canada also offers exemptions to eligible entrepreneurs, French-speaking skilled workers, and workers in occupations that are considered to promote the country's interests.