In latest weekly PNP draws held by Canadian provinces, Manitoba, British Columbia and Alberta released invitations to new candidates. These three Canadian provinces have released the results of invitations sent to immigration applicants as part of their PNPs in the last week. 
With the exception of Quebec and Nunavut, most Canadian provinces and territory have their own PNPs. Immigrant applicants may be asked to seek for a provincial nomination through these programs. Although provincial nomination is not the same as applying for permanent residence, it can greatly improve your prospects of getting a Canadian PR.
When PNP candidates with Express Entry profiles obtain a nomination, their score is increased by 600 points. They become eligible to apply for a PNP-specific batch of invitations as well. Canada welcomed 589 PNP candidates with CRS scores of at least 741 to apply in the most recent Express Entry draw, which took place earlier this week.
Here's the most recent PNP draw results summarised in this weekly overview.
British Columbia 
The BC Provincial Nominee Program (BC PNP) sent out its weekly batch of invitations on May 24. A total of 137 were asked to apply for a provincial nomination.
A total of 115 people were picked from the BC Tech pool of candidates. Candidates invited had to meet the requirements of one of the Express Entry BC or Skills immigration categories maintained by the British Columbia Skills and Immigration Registration System (SIRS).
The minimum score required for this draw was 85 and the candidates should have been applied under the Skilled Worker and International Graduate sub streams of immigration.
Two further draws for candidates in certain occupations were also held by the province. A total of 11 early childhood educators were invited, with some of them potentially qualifying for the Skilled Worker and International Graduate sub-categories. In addition, BC invited 11 healthcare professionals who would be eligible for the Skilled Worker, International Graduate, or Entry Level and Semi-Skilled subcategories. Candidates needed a minimum provincial score of 60 in both of these draws.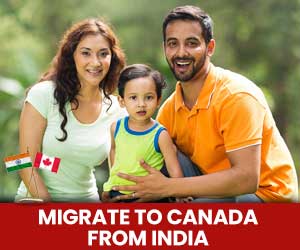 Get a Free Express Entry Assessment
Alberta 
On May 19, the Alberta Advantage Immigration Program (AAIP) issued an invitation to 100 Express Entry applicants to apply for the Alberta Express Entry stream.
To be invited to submit for a provincial nomination from Alberta, Express Entry candidates needed a CRS score of at least 382. Candidates were also required to have work experience in a suitable occupation to apply for the Alberta Express Entry stream.
One should note that the AAIP does not provide a list of occupations that are eligible for the stream; instead, it provides a list of occupations that are not. Work experience, a Canadian degree, or a job offer in Alberta are all factors that boost your chances of getting nominated. It also helps if you have a family member, such as a parent, kid, or sibling, who lives in Alberta as part of the adaptability factor. 
All the above eligibility standards are to be met along with Express Entry eligibility requirements. To be considered, you must also have a minimum CRS score of 300. If Express Entry candidates specify in their profile that they want to live in Alberta permanently, they may receive an invitation.
Manitoba
The Manitoba Provincial Nominee Program (MPNP) organises periodic draws to invite Ukrainian citizens to apply for provincial nomination as a special immigration measure for asylum seekers. This aims to aid persons who have been displaced by Russia's invasion of Ukraine in settling in the province. Since mid-March, the province has held three of these special invitation rounds.
On May 20, 13 Letters of Advice to Apply (LAAs) with a minimum score of 60 points were issued. The applicants needed a CLB 4 in each language category, a valid language exam, and a documented link to Manitoba, such as a close relative, previous job, or studies in order to be considered.