Quebec adds occupations to the list of Facilitated LMIA processes for hiring temporary workers.
Employers in Quebec can now benefit from a simplified process when hiring foreign workers across a wider range of occupations.
The Quebec government, on May 27th, released an updated list of the occupations eligible for the Facilitated Labor Market Impact Assessment (LMIA). About 60 occupations that fall under the Level C of the National Occupation Classification list – which are entry-level positions that require a high school diploma or on-the-job experience training, have been added to the list.
This update is important for several reasons. Firstly, because the Facilitated LMIA list is usually updated once every year (on February 24), and also because the occupations on the list are generally highly skilled positions.
In response to the ongoing labor market shortages in the province, the government of Canada and Quebec have signed an agreement in August 2021 – that allows a broader range of occupations to benefit from the Facilitated LMIA process under the Temporary Foreign Worker Program. This new initiative will make it easier for employers in Quebec to recruit temporary foreign workers.
Considering other options to immigrate to Canada, the province of Quebec holds a special position. To administer its immigration program, Quebec has been granted more autonomy than other provinces. The province, as such, benefits from a unique and simplified process for hiring temporary workers.
The Facilitated process remains the same as a regular LMIA application. There are, however, a number of changes in the process for Quebec employers.
A Facilitated LMIA application does not require employers to provide proof that they advertise the position they are looking to fill and make efforts to recruit a Canadian citizen or permanent resident.
Employers may only submit LMIA applications for occupations that are targeted.
Applications for Facilitated LMIAs must be approved by federal and provincial authorities. For this, it is necessary to submit Facilitated LMIA applications to both the Department of Social Development and the Ministère de l'Immigration, de la Francisation et de l'intégration (MIFI).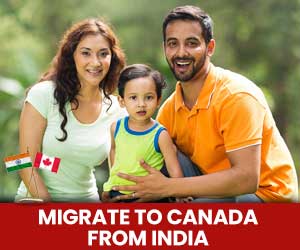 Get a Free Express Entry Assessment
Here's a look at the occupations that were added to the facilitated LMIA list on May 27.
1314 Property Valuator
1414Receptionist
1415 Staffing Clerk
1434 Bank Clerk
1435 Loan Collector
1452 Correspondence Clerk
1454 Statistical Clerk
1521 Shipper
1522 Warehouse Clerk
1523 Logistics Clerk
1524 Inventory Clerk
1525 Dispatcher
1526 Scheduler
3411 Dental Hygienist
3413 Nurse's Aide
4413 Teaching Assistant
5113 Archivist
5243 Costume Designer
6222 Buyer
6313 Hotel/Casino Supervisor
6332 Baker
6411 Sales Rep – Wholesale
6421 Sales Rep – Retail
6513 Food and Beverage Servers
6531 Tourism Guide
6551 Bank Teller
6563 Veterinarian
7305 Traffic Supervisor
7444 Exterminator
7451 Longshoreman
7452 Warehouse Worker
7511 Truck Driver
7512 Public Transit Driver
7521 Heavy Equipment Operator
7522 Utility Vehicle Operator
7532 Deckhand
8421 Logger
8422 Forestry Worker
9411 Mining Equipment Operator
9412 Smelter Worker
9414 Stonecutter
9415 Inspector / Tester, mineral and metal processing
9416 Metalworking and Forging Machine Operator
9417 Machining Tool Operator
9418 Metal Products Machine Operator
9421 Chemical Plant Machine Operator
9422 Plastics Processing Machine Operator
9423 Rubber Processing Machine Operator
9431 Sawmill Machine Operator
9435 Paper Converting Machine Operator
9436 Lumber Grader/Wood Processing Inspector
9437 Woodworking Machine Operator
9441 Textile Fibre and Yarn, Hide and Pelt Processing Machine Operator or Worker
9446 Industrial Sewing Machine Operator
9461 Process Control and Machine Operator, food and beverage processing
9462 Industrial Butcher
9463 Seafood Processing Worker
9465 Tester or Grader, food and beverage processing
9523 Electronics Assembler, Fabricator, Inspector or Tester
9526 Mechanical Assembler or Inspector
9532 Furniture and Fixture Assembler or Inspector
9533 Wood Products Assembler or Inspector
9534 Furniture Finisher or Refinisher
9535 Plastic Products Assembler, Finisher or Inspector
9536 Industrial Painter, Coater and Metal Finishing Process Operator
The newly-updated list is notable in its inclusion of many more occupations for machine operators in industry, clerks and drivers.