According to the Statistics Canada Labour Force Survey, employment increased, and unemployment decreased in December, marking another healthy month for Canadian jobs. According to the data announced on Friday, Canada gained 55,000 jobs during the month, while unemployment declined from 6.0 to 5.9 percent.
While employment has returned to pre-pandemic levels, it is still significantly higher than the 5.7 percent reported in February 2020. Moreover, the gains were concentrated in full-time work, with 123,000 new positions gained, offset by a 68,000 decrease in part-time jobs.
Men aged 25 to 54 had significant improvements, adding 63,000 jobs, bringing their employment rate 2.5 percent higher than before the epidemic. Women's employment in the same age group remained constant in December but is still 2.2 percent lower than it was in February 2020.
In Ontario, Alberta, and Saskatchewan, monthly improvements were recorded among Canada's provinces. For example, Ontario gained over 47,000 jobs, resulting in a 6.0 percent unemployment rate, the lowest since before the pandemic. Since May, employment growth in Canada's most populous province has totalled 468,000, with the majority of these gains focused on wholesale and retail commerce, as well as manufacturing.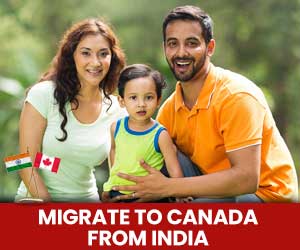 Get a Free Express Entry Assessment
Alberta's employment increased by 11,100 jobs, with a 7.3 percent unemployment rate. The province has the greatest employment rate of any province, at 64.2 percent. In neighbouring Saskatchewan, 6,000 jobs were gained, resulting in an unemployment rate of 5.4 percent, which is still lower than the pre-pandemic level. Professional, scientific, and technological services had significant growth.
Throughout 2021, Canada's four most populous provinces led the COVID-19 recovery, led by Ontario, which generated 413,000 jobs last year, a 5.7 percent rise. Quebec (158,000, 3.8 percent), Alberta (130,000, 6.0 percent), and British Columbia (101,000, 3.9 percent) were also significant contributors to the overall improvement.
The construction industry in Canada had its first job growth since August, creating 27,000 full-time positions. However, employment in the industry is still 2.7 percent lower than it was before the outbreak.
Employment in educational services increased by 17,000 in December, primarily in Ontario. Employment in the sector is currently 6.7 percent more than it was before the outbreak.