Following a break of about a year, British Columbia is now accepting applications under the Entrepreneur Immigration (EI) base category of its Provincial Nominee Program. On July 19 of last year, the West Coast province temporarily halted the base category of that program while it figured out how to best connect it with its aims for immigration and economic recovery.
British Columbia PNP distributed 232 ITAs to applicants who met the requirements for this program's base category in 2019, the last full year before the COVID-19 epidemic, and will again resume those routine draws for high-scoring entrepreneurs who meet the requirements for registration.
There are 18 modifications included in the whole BC PNP EI base category program handbook, the most of which are minor clarifications or new requirements. However, there is one most important change made to this immigration pathway. From now on the ITAs shall be sent on the basis of following factors:
the business sectors
proposed business location
community population
whether the business is a start-up or purchase of an existing business.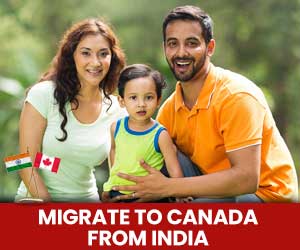 Get a Free Express Entry Assessment
About BC Entrepreneur Immigration stream
British Columbia Provincial Nominee Program (BC PNP), a Provincial Nominee Program (PNP) run by the province of British Columbia, contains a category of immigration streams known as British Columbia Entrepreneur Immigration. The BC Entrepreneur immigration programs are aimed at foreign nationals who have a track record of running their own enterprises and who want to invest their money and knowledge in business possibilities in British Columbia.
Candidates for BC Entrepreneur immigration must buy a new or existing business in BC and get actively involved in running it on a daily basis. Rich foreign-owned businesses looking to expand into British Columbia as well as rich individuals with experience in company management can both take advantage of the opportunities provided by the entrepreneurial streams. The province of British Columbia will eventually issue a provincial nomination to successful applicants, which will support their requests for permanent residency in Canada. British Columbia Entrepreneur Immigration consists of three streams:
British Columbia Entrepreneur
British Columbia Entrepreneur Regional Pilot
British Columbia Strategic Projects
The conditions for the EI stream include having a net worth of $600,000, investing at least $200,000 in a new or existing firm, and establishing one full-time job for a Canadian citizen or permanent resident.