On May 24, British Columbia invited 137 new applicants to apply for permanent residency to Canada. The draw's targeted categories were the BC PNP Skilled Worker and the International Graduate from Tech, Childcare and Healthcare sectors. 
The Tech draw invited 115 candidates from the Skilled Worker and International Graduate category with a minimum of 85 score points. 
The Childcare sector (with NOC 4241, Early Childhood Educators and Assistants) invited 11 candidates with minimum score of 60. 
And, the Healthcare category invited 11 immigrants who applied under the Skilled Worker, International Graduate and Entry- Level and Semi-skilled Workers with a minimum score of 60. 
What is BC Provincial Nominee Program?
British Columbia selects high-scoring individuals by giving invitations to them through the BC PNP draw who have applied under each category of the PNP, allowing them to live and work permanently in the province. Candidates who receive a provincial nomination can apply to Immigration, Refugees, and Citizenship Canada for permanent residence visas (IRCC).
The province of British Columbia offers its citizens quality living standards as well as more options for job advancement as per their labour needs. The province of British Columbia invites up to 1,350 skilled workers each year and with the support of the BC PNPs nominee programs the candidates are invited.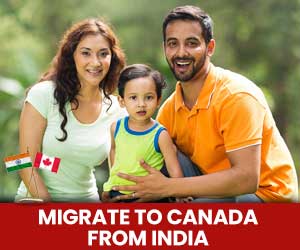 Get a Free Express Entry Assessment
What are the various BC PNP immigration pathways?
Skilled and semi-skilled workers in the BC high-demand occupations list are eligible for Skills Immigration (SI). Applicants for the Entry Level and Semi-Skilled categories must have worked in B.C. previously.
This is a program that allows qualified skilled employees to immigrate to the province quickly. This stream connects to the federal Express Entry system and uses a points-based invitation system.
Entrepreneur Immigration (EI)
Entrepreneur Immigration (EI) is a program for experienced entrepreneurs who want to run a business in British Columbia. This invitation is based on a minimum points criteria too.
How to apply for a BC PNP? 
Step 1: Search for your profile suitable immigration programs under BC PNP.
Step 2: Review the eligibility requirements and check if you qualify for application. 
Step 3: Eligible applicants can then submit an Expression of Interest (EOI) online. 
Step 4:  The profile will be examined by the provincial officials and you shall be placed in a pool with other candidates. 
Step 5: The province will conduct a draw with a cut-off and if you are chosen, you will be nominated by your province for permanent residency to Canada.
Step 6: You shall receive 60 days to submit the complete application in order to receive your Confirmation of Permanent Residency (COPR).