Canada's British Columbia gave away the results of latest draw held on July 5, 2022. The BC Provincial Nominee Program (BC PNP) sent out its weekly batch of invitations on. More than 128 fresh applicants were asked to apply for a provincial nomination.
A total of 100 people were picked from the Skilled Worker, International Graduate targeting Tech category with a minimum score of 85 points.
21 invitations were issued to Childcare: Early childhood educators and assistants (NOC 4214) with a minimum score of 60.
The Skilled Worker, International Graduate, Entry Level and Semi-Skilled (including EEBC option) invited 7 immigrant applicants with a minimum score of 60.
Other priority occupations (NOCs 3114, 3213) from the Skilled Worker, International Graduate category invited less than 5 applicants.
About BC PNP
High-scoring candidates are chosen by British Columbia by issuing invites through the BC PNP draw to those who have applied under each PNP category, enabling them to live and work there permanently. Candidates who are nominated by their home province may apply to Immigration, Refugees and Citizenship (IRCC) Canada for visas allowing them to live there permanently.
British Columbia provides its residents with high living standards and greater career progression opportunities in line with their labour needs. British Columbia invites up to 1,350 skilled workers each year, and the nomination program of the BC PNP help to make the invitations.\
Based on the following human capital factors, BC issues invitations to immigrant applicants:
• Education – level and field of education and where it was completed
• Language skills
• Occupation
• Duration and skill level of work experience
• Wage and/or skill level of job offer
• Intent to live, work and settle in a specific region
• Strategic priorities – factors that address specific labour market needs in B.C. or support government pilot projects and initiatives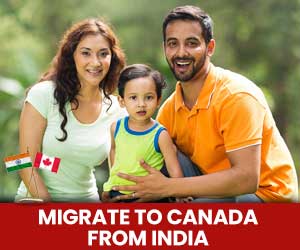 Get a Free Express Entry Assessment
BC PNP application process
Step 1: Under BC PNP, look for immigration programs that fit your profile.
Step 2: Review the eligibility requirements to see if you meet the conditions for application.
Step 3: After that, qualified candidates can submit an online Expression of Interest (EOI).
Step 4: After the provincial officials have reviewed your profile, you will be added to a pool of candidates.
Step 5: If you are selected in the cut-off draw conducted by the province, your province will recommend you for permanent residency in Canada.
Step 6: To acquire your confirmation of permanent residency, you will have 60 days to submit a complete application (COPR).