On September 27, 2022, British Columbia, Canada, announced the results of the most recent draw. The weekly batch of invitations from the BC Provincial Nominee Program (BC PNP) was sent out inviting 266 new skilled worker candidates with a provincial application.  
215 candidates were invited with a minimum score of 100, from the Skilled Worker targeting Tech category (Tech Draw). 28 invitations were sent out to Childcare: Early Childhood Educators and Assistants (of NOC 4214) with a minimum score of 60  
With a minimum score of 60 and focusing on the healthcare sector, 15 invitations were sent to skilled workers, international graduates, entry-level employees, and semi-skilled workers (including the EEBC option). The Skilled Worker, Entry Level, and Semi-Skilled categories targeted Healthcare assistants with NOC 3413 and invited less than 5 immigrant applications with a minimum score of 60.  
Targeting other priority occupations with NOCs 3114 and 3213, less than 5 invites were extended from the Skilled Worker, International Graduate, Entry Level, and Semi-Skilled (including EEBC option) categories.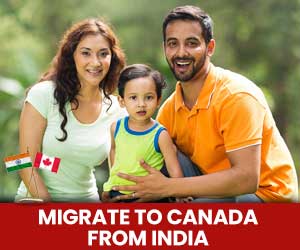 Get a Free Express Entry Assessment
Total number of invitations: 266 
Minimum score: 60 
Maximum score: 100 
Date of the draw: 27-09-2022 
Candidates now must submit a thorough and final application of the program within 30 days of receiving the invitation to apply. If the application is approved, BC will provide a confirmation for permanent residence to the applicant.
For detailed news: Click Here.