In April 2022, Canada's Provincial Nominee Programs (PNP) issued over 3,000 invitations to apply for provincial nominations.
The PNP is a collaborative immigration program run by the federal, provincial, and territorial governments. It allows Canadian provinces and territories to form their own immigration streams, which will help them better fulfil their labour market demands and economic development goals.
Canada implemented the PNP in 1998 to more equitably distribute the advantages of immigration among provinces and to promote immigration to smaller provinces and less populated parts of the country. Today, the PNP contributes to a sizable portion of economic immigration to most of Canada's provinces and territories. In reality, several smaller Canadian provinces rely on this program to satisfy their demographic and labour force demands, including Newfoundland and Labrador, Prince Edward Island, Nova Scotia, New Brunswick, Manitoba, and Saskatchewan. PNPs alone are estimated to result in more than 93,000 immigrants being accepted as permanent residents each year by 2024.
The majority of participating provinces and territories have at least one PNP stream that is aligned with the federal Express Entry system, which is Canada's immigration management system for three major economic immigration programs: the Canadian Experience Class (CEC), the Federal Skilled Worker Program (FSWP), and the Federal Skilled Trades Program (FSTP).
Express Entry-linked PNP streams, sometimes known as "enhanced" PNPs, allow a province to choose individuals with Express Entry profiles and encourage them to apply for a provincial nomination.
IRCC has sent out more Invitations to Apply to PNP applicants in the previous two months than ever before. During the month of April 1554 people were asked to participate in two PNP-specific Express Entry draws.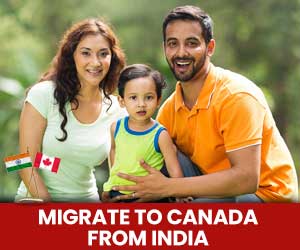 Get a Free Express Entry Assessment
In other developments, last week, Canadian Immigration Minister Sean Fraser said that Express Entry invitations for Federal Skilled Worker Program (FSWP) and Canadian Experience Class (CEC) candidates will begin in early July. At the same time, the Minister emphasised that the majority of new Express Entry applications will be handled within the six months as established by IRCC.
British Columbia: The British Columbia Provincial Nominee Program (BC PNP) conducts weekly draws and encourages top-scoring individuals to apply for provincial nominations under the Skills Immigration and tech programs. The province sent invitations to over 665 Canada immigration aspirants in April.
Alberta: Alberta announced the results of one Alberta Advantage Immigration Program (AAIP) draw in April. On April 14, the province invited 250 applicants to seek for a provincial nomination through the Alberta Express Entry stream.
Ontario: In April, the Ontario Immigrant Nominee Program (OINP) issued 1,335 invitations through two draws. On April 26, the government held the first draw, inviting 1,034 individuals who may be eligible for Ontario's Express Entry Skilled Trades stream. Then, on April 28, the province invited 301 individuals who may be qualified to come to Canada under Ontario's Express Entry French-Speaking Skilled Worker (FSSW) stream.
The OINP also announced in April that it will collaborate with the Toronto Business Development Centre (TBDC) to create and implement a two-year Entrepreneur Pilot. The pilot initiative intends to assist 100 immigrant entrepreneurs in establishing and growing firms in areas outside the Greater Toronto Area across the province. The investments and employment created by these enterprises will benefit the soon-to-be-selected regions that require the most assistance in recovering from COVID-19.
Manitoba: Manitoba extends invites on a regular basis through three channels: Skilled Workers in Manitoba, Skilled Workers Overseas, and International Education Stream. Last month, the province held two general draws, the first on April 7 and the second on April 22. A total of 526 Letters of Advice to Apply were issued, with 76 of them going to individuals with a valid Express Entry profile.
Manitoba is also running quarterly Expressions of Interest (EOI) draws for persons who match MPNP eligibility criteria and are affected by the present situation in Ukraine as a particular immigration policy for Ukrainian citizens. On April 13, the province staged one of these draws, sending out 20 invites.
Prince Edward Island: The Prince Edward Island Provincial Nominee Program (PEI PNP) draws are pre-scheduled and held once a month. On April 21, the PEI PNP held a draw and invited 141 candidates from the Labour Impact and Express Entry streams, as well as 11 from the Business Impact stream.
Quebec: Those wishing to settle in Quebec are examined differently from those who want to settle elsewhere in Canada. Quebec's immigration policies are separate from Canada's immigration programs and are controlled by the province itself.
The Ministry of Immigration, Francisation and Integration (MIFI) invited 33 individuals to apply for permanent selection under the Quebec Regular Skilled Worker Program (QSWP) on April 7. Candidates must have an Arrima Expression of Interest profile and a legitimate employment offer outside the Montreal Metropolitan region.