In January, businesses of Canada were forced to close due to an increase in Omicron illnesses. As a result, 200,000 jobs were lost in Canada, and unemployment soared to 6.5 percent.
The most recent Labour Force Survey in Canada covers the week of January 9 to 15 and includes labor data from across the country. Capacity limits in retail outlets and the shutdown of restaurants, pubs, concert halls, and gyms were among the public health measures in place at the time. Many schools have also made the transition to online learning.
Ontario and Quebec were the two provinces that saw the most job losses. The hospitality and foodservice industries were the hardest damaged. Youth (15–24 years old) and core-aged women (25–54 years old) were more likely than other demographics to work in closed industries. In January, the employment rate for core-aged adults who identify as members of visible minority groups fell by the same amount (-1.6 percentage points to 79.8%) as it did for those who are not a visible minority and not Indigenous (-1.5 percentage points to 84.6%). (not seasonally adjusted).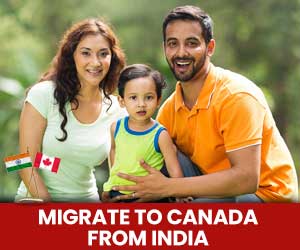 Get a Free Express Entry Assessment
For the first time in nine months, unemployment has risen. According to the December Labour Force Survey, Canada's unemployment rate stood at 6% before Omicron. Temporary layoffs and persons who were slated to start working in the near future contributed significantly to the increase in unemployment last month. The number of people looking for jobs has been quite stable.
Jim Mitchell, president of LHH Canada, said, "There are multiple causes causing the bigger than predicted loss in Canadian jobs, including the closing of in-person schooling, indoor eating, and entertainment in some provinces." "We are seeing a decline in both full-time and part-time employment with one of the highest recorded unemployment rates since April 2021, although it is unclear whether these drops are associated with January-related seasonal layoffs and voluntary resignations."
The Omicron model made a "larger-than-expected dent" in the Canadian economy, according to RBC senior economist Nathan Janzen. However, he believes the harm will be short-lived if provinces reduce public health regulations.
"Despite the fact that the January labor market data appears to be particularly terrible, we expect the rebound to begin in February, with virus spread and containment measures already lessening in regions of the country (including Ontario and Quebec)," Janzen stated.
Canada has proved to have a growing or at least stable economy even during the pandemic. So, the present time might be at low but Canadian economy is going to roar in future, for sure. Stay updated on the employment situation of Canada!