The Express Entry system is most likely to revise its immigration norms for healthcare workers, according to the announcement made by Canada's minister of immigration Sean Fraser, to enable more doctors to get permanent residency.
Medical professionals who were previously viewed as self-employed and hence ineligible for Express Entry now have a significant exemption thanks to this new adjustment. The change is intended to make it easier for doctors who are already in Canada and employed temporarily under the permanent residence status. These two initiatives are for the Canadian Experience Class and the Federal Skilled Worker Program. On Friday, Fraser made the announcement that doctors would be excluded from the existing rules and so have access to Canada's permanent resident programs.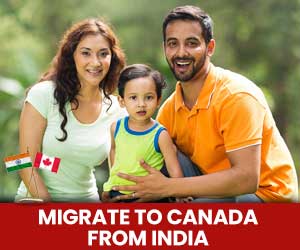 Get a Free Express Entry Assessment
News highlights Canada PR pathway for Doctors:
Revisions made to existing Express Entry system to invite more doctors.
These changes will make doctors working under Temporary residence to get PR more easily.
The proposed adjustments to the Express Entry program will help doctors who are currently working as self - employed.
So far 4,300 temporary residents given PR through the Permanent Residence Pathway stream to health care workers in 2022.