According to Immigration, Refugees, and Citizenship Canada, Canada has a backlog of approximately 1.8 million immigration applications (IRCC). The agency acknowledges the persistent delays and says it is working hard to reduce processing times.
According to IRCC, processing delays have occurred due to the current COVID-19 outbreak. However, over two years later, most of the department's in-person offices remain shuttered. As a result, many candidates have told CIC Times that they are left in limbo, with no clear method to check on the status of their applications.
According to IRCC data as of Oct. 27, Canada has a backlog of almost 1.8 million Canada immigration applications, including:
548,195 petitions for Canada PR, including 112,392 for refugee status

775,741 applications for temporary residence (study permits, work permits, temporary resident visas, and visitor extensions)

468,000 applicants for Canadian citizenship
Before the pandemic, the typical processing period for PR applications was six months. As a result, hundreds of thousands of Canadian citizenship applicants are awaiting the processing of their applications.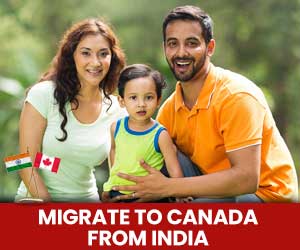 Get a Free Express Entry Assessment
Plenty of excuses, with a number of inequities slowing down the process
According to Candy Hui, a qualified Canadian immigration counsellor in Regina, Canada's immigration procedure is frequently unexpected and arbitrary. "The processing timeframes are erratic, and the claimed processing times on the IRCC's website aren't really trustworthy," she explained. "These delays are harming Canada's reputation as a desirable destination for immigrants."
According to her, these discrepancies appear to harm persons from the southern hemisphere disproportionately. He said that IRCC was unfairly blaming the pandemic for the delays and that it has now shifted to blaming the Afghan issue. The department has pledged to expedite 20,000 more applications for vulnerable Afghans.
Delays are caused by a lack of employees and resources, obsolete immigration infrastructure and technology, and a lack of political action. In May, the Information Commissioner of Canada issued a report revealing that the IRCC was bombarded with access-to-information requests from applicants just wanting information on their immigration cases, believing they had no other way to get direct updates.
IRCC received 116,928 access requests in the 2019-20 fiscal year, a 42 percent increase over the previous year, with 98.9 percent of those requests relating to immigration application files. Lives are being put on wait, and potential immigrants are being harmed as a result of pandemic delays
IRCC recognized the persistent delays in an email and stated that it had enhanced technology and modernized its processes. "Due to the consequences of COVID-19, ongoing foreign travel limitations, border constraints, limited operating capacity overseas, and clients' inability to get documents have created bottlenecks within the processing continuum. According to the department's statement, this impedes IRCC's ability to finalize applications, resulting in delays beyond IRCC's control ". "We are aware that some applicants have suffered lengthy delays in the processing of their applications, and we are continuing to work as hard as we can to decrease processing timeframes."
Overseas students awaiting permission to study at Canadian institutions face comparable wait times. In addition, thousands of students cannot begin their studies in Canada due to a student visa stalemate.
Delays in processing applications are often tearing families apart. Despite the fact that the Canadian government did a decent job in 2021 in meeting its objectives, there is still a lot of hope for immigrants with the start of a new year. The Canadian government also intends to make significant adjustments to realize its full immigration potential.