As the world rolls into the uncertainty of the pandemic, Canadian citizenship is gaining even more value than ever. So, now is the perfect time to submit your Proof of Canadian Citizenship application. The pandemic has caused havoc and has led to political uncertainty in many developed and developing countries alike.
Citizenship in Canada comes with a slew of advantages, including the ability to live and work in one of the world's best and most stable countries. You may raise your family in a country that provides the best universal healthcare, high-quality education in free up to a certain level of class, a secure political and financial environment, and a wide range of work opportunities, among other things. Citizenship grants you access to a Canadian passport, which permits you to travel to nearly 185 countries without a visa.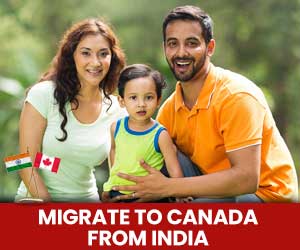 Get a Free Express Entry Assessment
For these reasons, Canadians who were born outside of the country want to pass on their citizenship to their offspring. Similarly, children who have Canadian parents are more likely to petition for citizenship.
You can file for Proof of Citizenship, often known as a Canadian citizenship certificate, with the advice of an expert Canadian immigration lawyer. Before the pandemic, it took roughly five months for the Canadian government to process an application, but this is now taking longer due to pandemic-related delays. As a result, it is advantageous to begin the application process now so that you can begin enjoying the benefits of Canadian citizenship as soon as feasible. One of the most significant advantages of hiring an experienced lawyer is that they can help you prevent mistakes and unnecessary delays by ensuring that your Proof of Citizenship application is as good as possible.
How to acquire a Canadian citizenship certificate?
Adults who had a parent born in Canada, who thought they were eligible for Canadian citizenship but weren't sure usually file Proof of Citizenship applications. Furthermore, such petitions are submitted by Canadian parents on behalf of their foreign-born children, or by the children themselves.
At least one biological or legal parent had to be a Canadian citizen when the child was born, according to the IRCC. The parent's birth certificate, citizenship card, or citizenship certificate are examples of the evidence. The overall application fee for the Canadian government is $75 CAD. The IRCC will then examine it to ensure that it is complete. After that, you'll get an "acknowledgment of receipt." IRCC may need to contact you for additional information or documents if your case is difficult. In addition, IRCC may require additional time to process difficult cases. Once the process is complete and your application has been approved, IRCC will mail you a Canadian citizenship certificate.