Canada released PNP draw results of three of its provinces last week. Alberta, British Columbia (BC) and Prince Edward Island (PEI) held Provincial Nominee Program (PNP) draws inviting candidates to take the next step toward permanent residence.
While a provincial nomination is not the same as permanent residency, it can considerably improve a candidate's prospects of getting it. When PNP candidates with Express Entry profiles obtain a nomination, their score is increased by 600 points. They become eligible to apply for a PNP-specific batch of invitations as well.
Canada welcomed 924 PNP candidates with Comprehensive Ranking System (CRS) scores of at least 754 to apply in the Express Entry draw this week. Let's have a look at Canada's PNP draw results from March 14 to 18 of Alberta, PEI and BC:
Alberta
On March 8, 350 Express Entry candidates were asked to apply for the Alberta Express Entry stream by the Alberta Advantage Immigration Program (AAIP). To be invited to submit for a provincial nomination from Alberta, Express Entry candidates needed a CRS score of at least 318. Candidates were also required to have a work experience in the eligible occupation to apply for the Alberta Express Entry stream. The AAIP does not provide a list of occupations that are eligible for the stream; instead, it provides a list of occupations that are not.
Having work experience, a Canadian degree, or a job offer in Alberta are all factors that can boost your chances of getting nominated. It also aids if you have a family member or blood relative who lives in Alberta. Candidates must also meet the Express Entry eligibility standards. To be considered, you must have a minimum CRS score of 300. If Express Entry candidates specify in their profile that they want to live in Alberta permanently, they may receive an invitation.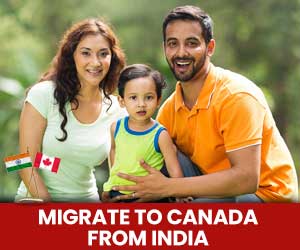 Get a Free Express Entry Assessment
Prince Edward Island
On March 17, the Prince Edward Island Provincial Nominee Program (PEI PNP) issued invitations to a total of 141 candidates.
With a total of 130 invites, Express Entry and Labour Impact candidates received the most invites. The remaining 11 invites went to Business Impact candidates who scored at least 62 points in their province. PEI holds around one draw every month and publishes that in its annual calendar in advance.
British Columbia
On March 14, the BC Provincial Nominee Program (BC PNP) issued its weekly round of invites. A total of 175 BC immigrants have been invited to apply for a provincial nomination.
A total of 123 individuals were invited from a BC PNP Tech pool. Candidates invited through BC's Tech draws must meet the requirements of one of the Express Entry BC or Skills immigration categories, which are maintained by the Skills and Immigration Registration System in British Columbia (SIRS). Candidates in this draw had to have a minimum provincial score of 85 and be from the Skilled Worker and International Graduate subcategories.
Three lotteries for candidates in certain occupations were also held by the province.
There were also 3 draws that were conducted for targeted occupations. 27 early childhood educators were invited to apply for the sub-categories of Skilled Worker and International Graduate. In addition, 21 healthcare professionals were invited who would be eligible for the Skilled Worker, International Graduate, or Entry Level and Semi-Skilled sub-categories. Candidates in both of these draws were required to have a provincial score of 85.