Effective February 28, Canadian borders will relax travel restrictions in concern to Covid-19 guidelines. Fully vaccinated visitors shall be allowed to enter Canadian borders with a pre-arrival antigen test, unvaccinated children will no longer be required to isolate for 14 days, and international flights to all Canadian airports will be available. 
Additionally, if fully vaccinated travellers are randomly picked for an on-arrival test, they will no longer be required to quarantine while awaiting results. The statement was made on February 15 in Ottawa, the nation's capital, by Health Minister Jean-Yves Duclos.
The pre-arrival antigen test must be permitted by the country from which the travellers are travelling, and it must be taken no more than 24 hours before their scheduled border crossing or flight. However, I t is not enough to take a quick antigen test at home to meet the pre-entry criteria. A laboratory, healthcare entity, or telemedicine provider must perform the test. Within 72 hours of arrival, the travellers can still take a PCR test. The prior molecular test guidelines remained unchanged.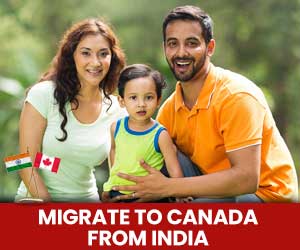 Get a Free Express Entry Assessment
Also, all international flights to all Canadian airports will resume at the end of the month, according to Minister of Transport Omar Alghabra. According to a press release, the notice to airmen restricting overseas flights will expire at 4 p.m. Eastern Time.
Points to note for travellers to cross Canadian borders:
Travelers will still need to use the ArriveCAN app to upload documentation before crossing the border.

Travelers who have not been vaccinated must be screened upon arrival and placed in quarantine for 14 days. On the eighth day of their isolation, they would have to take a test.

Canada's travel warning will be reduced from a level 3 to a level 2. This means that the government will no longer advise Canadians to avoid non-essential travel.

These measures are temporary and may be updated when the COVID-19 situation changes. Also, if hospitalisation rates fall in the near future, more limitations will be eased.
Meanwhile, provincial governments are revoking COVID-19 regulations and eliminating the demand for vaccine passports. By mid-March, Manitoba expects to abolish COVID-19 restrictions. Ontario has already accelerated its implementation of lax public health measures. Quebec, Alberta, and Saskatchewan have all stated that they intend to loosen regulations.