Canada continues to hold bi-monthly PNP draws and will seek to resume FSWP and CEC draws by early July.
On May 11, Canada invited 545 Express Entry candidates to apply for permanent residence.
Invited candidates had previously secured a nomination from a Provincial Nomination Program (PNP) and required a CRS of at least 753. The reason for the high minimum score requirement was because Express Entry candidates are automatically awarded 600 points to their final CRS score – when they receive a provincial nomination. Without the nomination, candidates needed a base CRS score of 172 in this Express Entry draw.
The tie-breaking rule was set to this draw for December 15, 2021, at 20:32:57 UTC. Candidates that met the minimum score threshold were only invited if they had submitted their profile to the Express Entry pool before this date.
In the previous round of invitations, Immigration, Refugees, and Citizenship Canada (IRCC) invited 829 PNP candidates with scores of at least 772.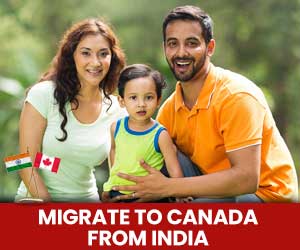 Get a Free Express Entry Assessment
FSWP and CEC draws to resume in July
On April 22, Canada's Immigration Minister Sean Fraser announced Express Entry invitations for Federal Skilled Worker Program (FSWP) and Canadian Experience Class (CEC) candidates will resume by early July. Sean Fraser also shined a light on bringing back Express Entry processing times to a standard 6-month.
FSWP draws have been on pause since December 2020, while the Canadian government put a hold on CEC draws since September 2021. Through this major announcement, IRCC plans on processing highly skilled applications waiting in queue and in turn, clearing its massive Express Entry application backlog exacerbated by the COVID-19 pandemic.
Owing to the global pandemic, this temporary policy change has had the effect of reducing the flow of foreign skilled immigrants that support and sustain the Canadian labor market. This is at a time when Canada has nearly 1 million job vacancies alongside a historically low unemployment rate.
Immigration has always been the driving factor of the growing Canadian economy – and has yet again become a major pathway for the Canadian government to attract skilled and unskilled talent from across the globe.
According to a press release during the April 22 media briefing – "Express Entry backlogs have now been reduced to more than half since September 2021, and are down to just 48,000 by March 2022." Also, as compared to the same period in 2021, the number of permanent resident approvals (decisions) in the first quarter of 2022 has doubled. 156,000 permanent resident decisions were made by the IRCC between January 1 and March 31, 2022.
The Immigration, Refugees, and Citizenship Canada (IRCC) aim to welcome over 110,000 immigrants per year by 2024. This is all part of the massive immigrant intake target by the IRCC under its new Immigration Level Plans for 2022-2025.
Also, Read More about Immigration Level Plans for 2022-2025