Right from the easing of interim COVID-19 measures to the debut of additional streams, this piece of content presents some of the major PNP highlights for 2021. Throughout 2021, Canada's Provincial Nominee Programs (PNP) attempted to meet the altered labor shortages caused by the pandemic by launching new Canada immigration streams and focusing on candidates in key economic sectors.
The PNP is a collaborative immigration program run by the federal, provincial, and territorial governments. It allows Canadian provinces and territories to better form their own immigration streams to fulfill their labor market demands and economic development goals.
The PNP was established in Canada in 1998 in response to the disproportionate number of immigrants flocking to the country's larger provinces, including British Columbia, Ontario, and Quebec. One of the PNP's primary goals is to encourage immigrants to settle in less densely populated parts of the nation.
Today, the PNP contributes to a sizable portion of economic immigration to most of Canada's provinces and territories. In reality, several smaller Canadian provinces rely on this program to satisfy their demographic and labour force demands, including Newfoundland and Labrador, Prince Edward Island, Nova Scotia, New Brunswick, Manitoba, and Saskatchewan.
Given the importance of the PNP to the provinces and territories, Immigration, Refugees and Citizenship Canada (IRCC) has ensured that Express Entry invitations for PNP nominees have been issued almost biweekly since the outbreak began, whereas other federal immigration programs, such as the Canadian Experience Class and the Federal Skilled Worker Program, have experienced interruptions or irregularities.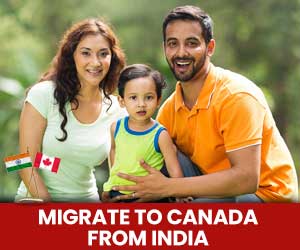 Get a Free Express Entry Assessment
Alberta
The restart of PNP drawings in early January 2021 marked the start of the new fiscal year. The previous year, Alberta curtailed its immigrant intake and temporarily ceased invitation rounds under the Alberta Immigrant Nominee Program. However, Alberta conducted regular invites throughout 2021 and stated that all 6,250 certificates for 2021 had been granted.
The Alberta government announced in 2020 that it would be creating a new immigration stream for foreign graduates called the Foreign Graduate Start-up Visa Stream (FGSVS). Since January 27, 2021, the new stream has begun accepting applications.
Manitoba
Manitoba has also issued invites regularly through the three streams i.e., Skilled Workers in Manitoba, Skilled Workers Overseas, and International Education Stream. In 2021, the province held roughly 30 draws in each stream and asked 11,179 immigration hopefuls to seek a provincial nomination.
New Brunswick
On August 18, 2021, New Brunswick announced a new immigration route to meet the province's expanding labor demands. International students who graduate from one of New Brunswick's four established private career colleges and study in one of 19 identified occupations will be eligible to apply to the Provincial Nominee Program beginning April 1, 2022, allowing them to work and live in the province while awaiting permanent residence.
British Columbia
The province invites the top-scoring provincial candidates on a weekly basis through the British Columbia Provincial Nominee Program. In addition, Express Entry British Columbia, Skills Immigration, and the Tech Stream are among the most active programs in the country. This year, the province welcomed around 11,500 people to file for a provincial nomination.
The province also announced on November 14 that 20 more communities have signed up for the second phase of the Entrepreneur Immigration Regional Pilot. Each of these towns has determined which sorts of companies are important to them. They are searching for entrepreneurs who have run similar firms in the past. Each community maintains its own pilot project, and interested parties are encouraged to contact them directly to determine whether their idea and work experience meet their goals.
Newfoundland and Labrador
On January 2, 2021, Newfoundland and Labrador began accepting applications under a new Priority Skills Newfoundland and Labrador stream. The new immigration stream is aimed at highly educated, highly skilled entrants with specialized experience in occupations where demand has exceeded local training and recruiting, such as technology and ocean sciences. The initiative was developed to assist in addressing local labor market shortages. It is accessible to newcomers with at least one year of work experience in highly-skilled, in-demand occupations, as well as post-graduates who have finished a Master's or Doctorate at Memorial University within the previous three years. According to statistics given by the province in November 2021, the province invited a total of 663 people to submit for a provincial candidacy under the new nomination process.
Nova Scotia
The Nova Scotia Nominee Program announced in November 2021 that it would accept applications from food service employees through its Occupations in Demand Stream. In addition, Nova Scotia established three additional qualifying vocations under the stream to alleviate shortages in the foodservice industry, which the epidemic has heavily impacted.
Ontario
In 2021, the Ontario Immigrant Nominee Program (OINP) held invitation rounds in most of its streams and began an expression of interest procedure for admission into some of the streams. In 2021, Ontario has given 7,432 invitations to apply for a provincial nomination under the five most popular streams.
Human Capital Priorities, French-Speaking Skilled Worker, and Skilled Trades are the three Express Entry-linked nomination streams in Ontario that have issued 8,234 Notifications of Interest to Express Entry applicants in 2021.
Prince Edward Island
The Prince Edward Island Provincial Nominee Program (PEI PNP) draws are pre-scheduled and held once a month. The province invited 1,804 candidates in 2021. There were 1,697 from the Labour Impact and Express Entry streams and 157 from the Business Impact stream.
Saskatchewan
This year, the province held over 15 draws under two sub-categories of the Saskatchewan Immigrant Nominee Program (SINP), Express Entry and Occupations In-Demand, and granted 6,799 invitations to apply for a provincial nomination.
In addition to these monthly lotteries, the province has announced a new immigration trial program in late 2021. The Hard-To-Fill Skills Pilot will enable Saskatchewan firms to attract foreign talent in the province's most in-demand labor sectors, including health, manufacturing, agriculture, agri-technology, construction, hospitality, and retail.
The government will also establish a new International Healthcare Worker Expression of Interest (EOI) Pool in December 2021, allowing individuals to submit an online form stating their interest in working in a certain health care vocation in Saskatchewan. Suppose an immigration applicant passes the PNP selection requirements of a certain province or territory. In that case, they are granted a provincial nomination, which permits them to apply for Canada PR with Immigration, Refugees, and Citizenship Canada (IRCC).
PNP streams, controlled by provinces and territories, are meant to attract immigrants of various skill levels. Most participating provinces and territories have at least one PNP stream linked to the federal Express Entry system, which is the primary source of economic immigration in Canada.
Express Entry-linked PNP streams, sometimes known as "enhanced" PNPs, enable provinces to choose Express Entry applicants and ask them to apply for a provincial nomination. Express Entry applicants nominated by a province or territory receive 600 points added to their Comprehensive Ranking System score.
PNP streams outside Express Entry, known as "base" PNPs, can also propose applicants seeking permanent residency outside of the Express Entry system. Provinces and territories may submit candidates for the PNP's basic or enhanced streams. The allocation of nominations is made annually by IRCC based on its annual immigration levels planning and interactions with provinces. PNPs alone are estimated to result in more than 80,000 immigrants being accepted as permanent residents each year between now and 2023.