A look back at the Provincial Nominee Program updates from across the nation from last month. During the month of December, Canada's Provincial Nominee Programs (PNP) issued over 3,000 invitations to apply for provincial nomination.
With the exception of Nunavut and Quebec, which have their own immigration programs, practically every province and territory in Canada has its own PNP. Consequently, by establishing their own immigration programs, provincial governments may choose immigration candidates who meet their local labour market demands and regulate the regional settlement of the immigrant population within their jurisdiction.
Each province has its own set of criteria for deciding whether foreign workers are qualified for Canadian permanent residency under its own PNP. The PNP improves federal immigration processes while also giving Canadian provinces a significant role in immigrant selection.
The PNP has evolved to become Canada's second most popular option to permanent residency since its inception in 1998. PNPs alone are likely to result in the admission of more than 80,000 immigrants as permanent residents between now and 2023.
Prince Edward Island
On December 16th, Prince Edward Island held a pre-scheduled lottery and awarded 125 invitations to immigration aspirants. The majority of the invites, 114 in total, were sent to Express Entry and Labour Impact applicants. The remaining 11 invites were given to Business Impact applicants who scored at least 67 points. In 2021, PEI will welcome a total of 1,854 PNP candidates.
Ontario
The Ontario Immigrant Nominee Program (OINP) delivered invitations to 1,186 immigration candidates with profiles in its Expression of Interest (EOI) system on December 7th.
Candidates invited may qualify for one of three streams under Ontario's Employer Job Offer Category: Foreign Worker, International Student, or In-Demand Skills. Furthermore, some invitations were issued to candidates who had registered for the Regional Immigration Pilot.
Manitoba
This month, the province of Manitoba sponsored three draws across three streams: Skilled Workers in Manitoba, International Education Stream, and Skilled Workers Overseas. The draws were placed on December 2nd, December 16th, and December 30th. In addition, the province provided 1,180 Letters of Advice to Apply, 208 of which went to Express Entry hopefuls.
British Columbia
British Columbia held five draws in the previous month, asking 632 individuals to apply for a provincial nomination through the Express Entry British Columbia and Skills Immigration streams.
What are Provincial nominee programs?
PNPs allow provinces and territories in Canada to nominate people for permanent residency.
PNPs are classified into two types: basic and enhanced.
Since provinces handle them, base nomination streams operate independently of the Express Entry system. However, these nominations are subject to the PNP stream's processing procedures.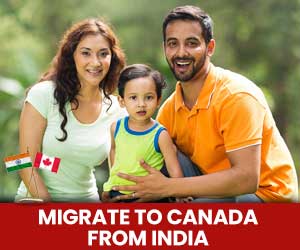 Get a Free Express Entry Assessment
Candidates typically have to go through a two-step process to get from a valid base nomination to permanent residency. Candidates must first decide if they match the eligibility requirements for a PNP stream, then apply and, if successful, get a nomination certificate. They will be able to seek permanent resident status with the federal government after receiving this certificate.
In contrast, enhanced nomination streams are linked to the Express Entry system. They enable provincial immigration officials to search the Express Entry candidate pool for individuals who meet specific requirements. The provinces then ask these individuals if they want to run for a provincial nomination.
The Express Entry system in Canada is in charge of three important federal-level economic immigration programs: the Federal Skilled Worker Program, the Federal Skilled Trades Program, and the Canadian Experience Class.
Candidates that secure a provincial nomination through an enhanced provincial stream get 600 more Comprehensive Ranking System (CRS) points. This nearly ensured them an invitation to apply (ITA) for permanent residency in the upcoming Express Entry draw.