Recently, British Columbia has announced that the basic category of its Entrepreneur Immigration stream will reopen in July 2022 with an improved version.
Earlier, since July 2021, the British Columbia Provincial Nominee Program (BCPNP) has been stopped for review. However, the province said on the BCPNP website that when the stream reopens, a new guide will be released.
Candidates for the EI (Entrepreneur Immigration) stream must have a net worth of $600,000, invest at least $200,000 in a new or existing firm, and create at least one full-time employment for a Canadian citizen or permanent resident. British Columbia also has Regional Pilot and Strategic Projects business categories that are still active.
Eligibility requirements for BC Main Entrepreneur Immigration Stream
A legitimately achieved personal net worth of at least $600,000
Invest at least $200,000 in an eligible new business or in the purchase and improvement of an existing firm in British Columbia
Create at least one new full-time position for a Canadian citizen or permanent resident in your company
Achieve Level 4 of the Canadian Language Benchmark: By the time of nomination, you must have demonstrated proficiency in each of the four competencies i.e., hearing, speaking, reading, and writing in English or French
Experience in business and/or management is required
Have lawful temporary immigration status in Canada, or be eligible for it
Have been legitimately admitted to the nation in which you are presently residing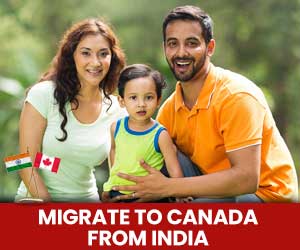 Get a Free Express Entry Assessment
Eligibility requirements for BC Entrepreneur Immigration – Regional Pilot Stream
In case of individuals planning to immigrate to Canada under the BC Entrepreneur Immigration – Regional Pilot Stream, are required to fulfil the following eligibility criteria:
A minimum net worth of $300,000 is required
A minimum of $100,000 in qualified company investments is required
A minimum of 51% shareholding in the new company is required
Have achieved Level 4 of the Canadian Language Benchmark (CLB) in each of the four competencies, i.e., hearing, speaking, reading, and writing, in either English or French
Make at least one new full-time position available to Canadian citizens or permanent residents
Make an exploratory trip to the target community
In case of communities, these eligibility requirements are as follows:
It should have a population of less than 75,000 people
It should be located more than 30 kilometres from a municipality of more than 75,000 inhabitants
Demonstrate your ability to assist entrepreneurs through a network of established settlement and business support organisations